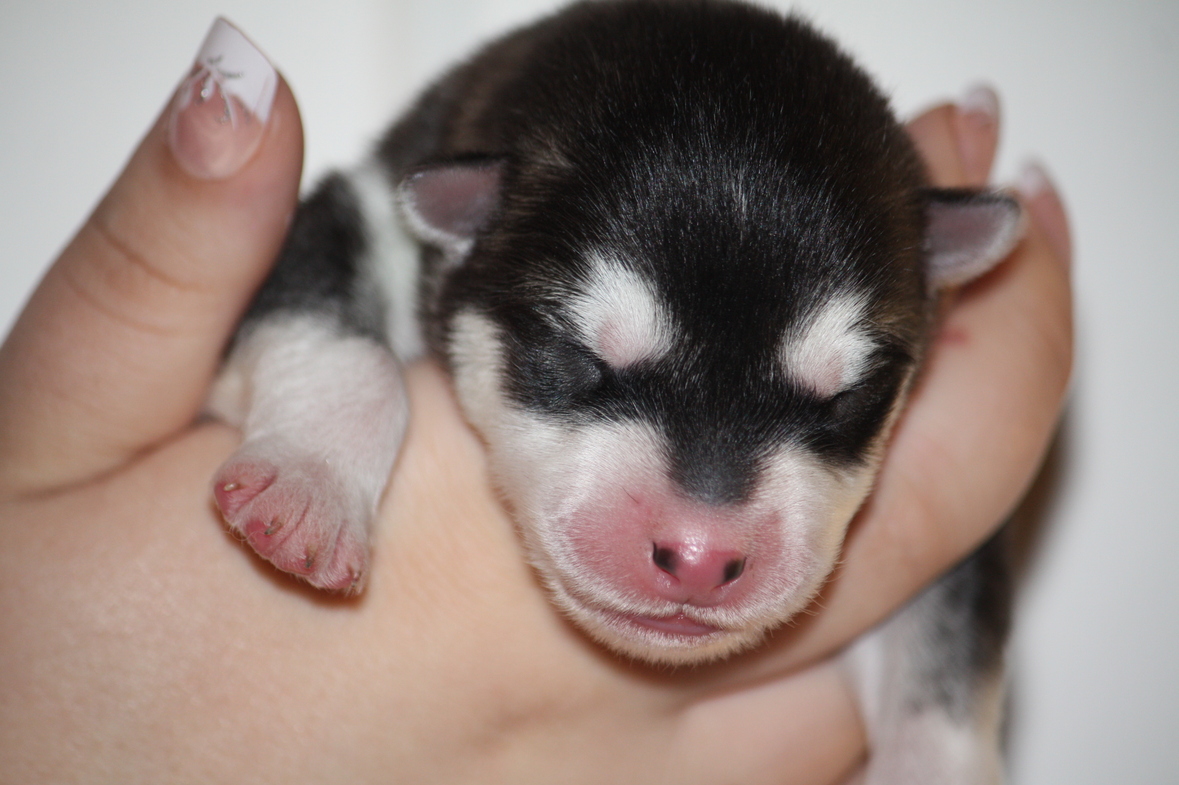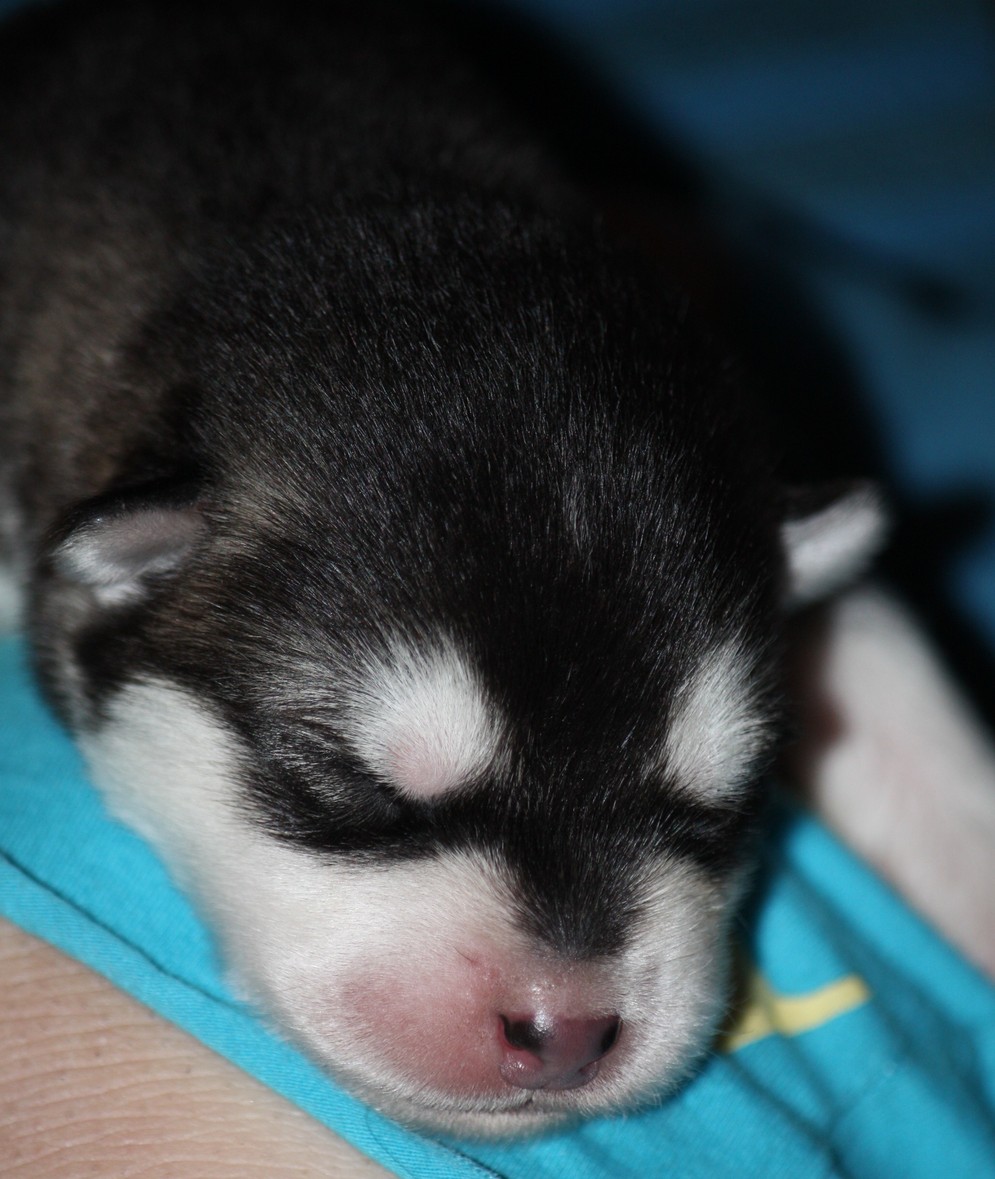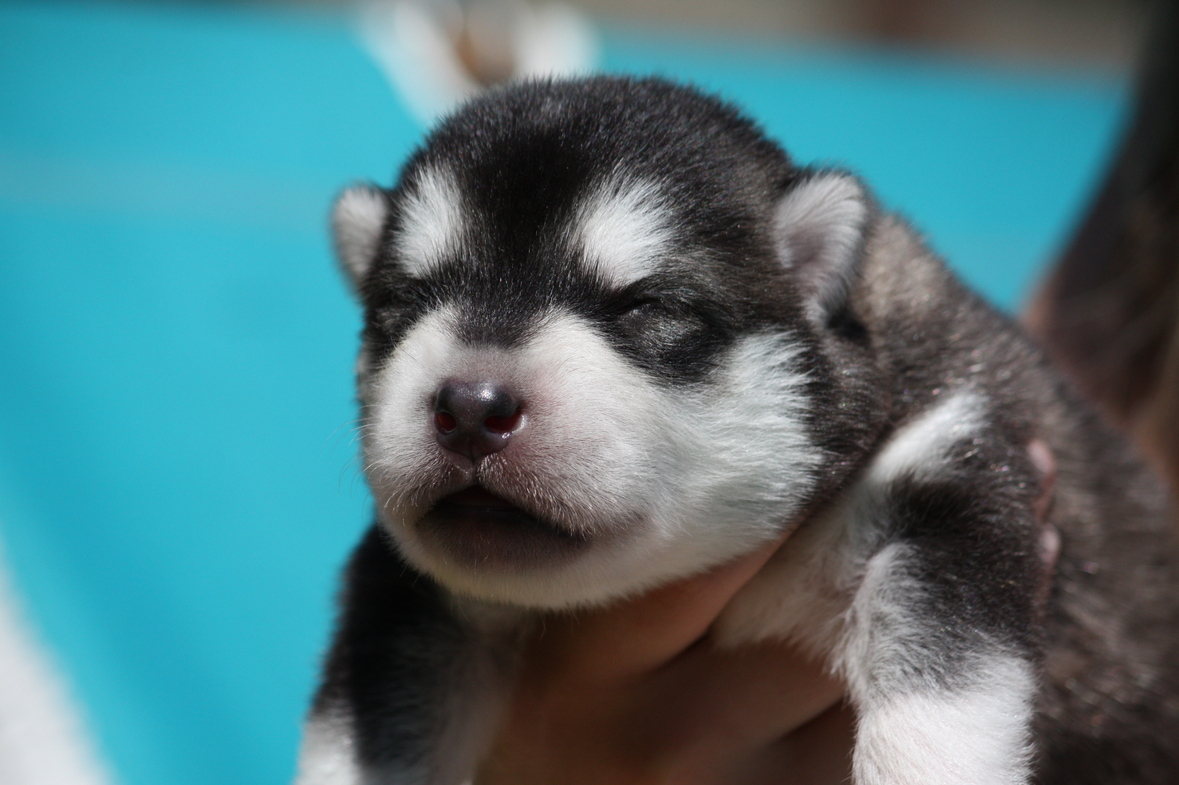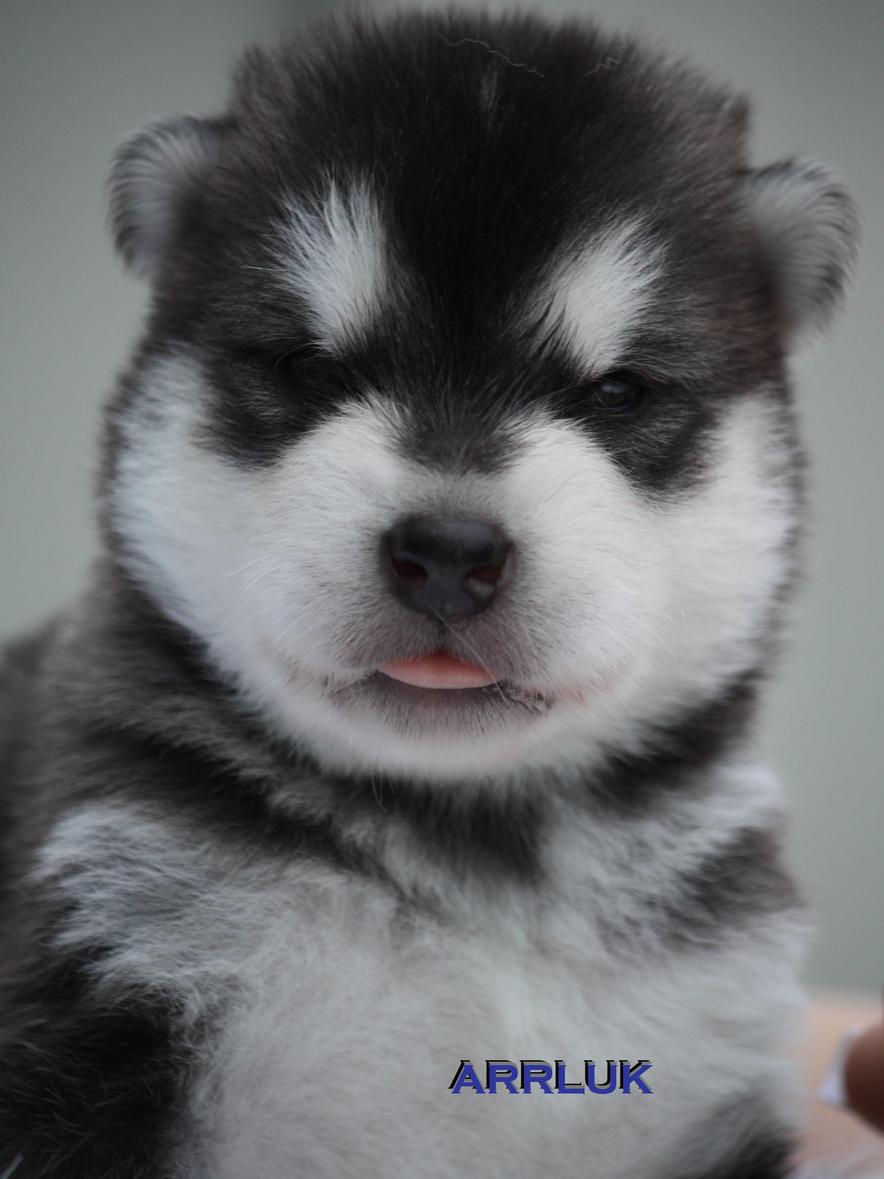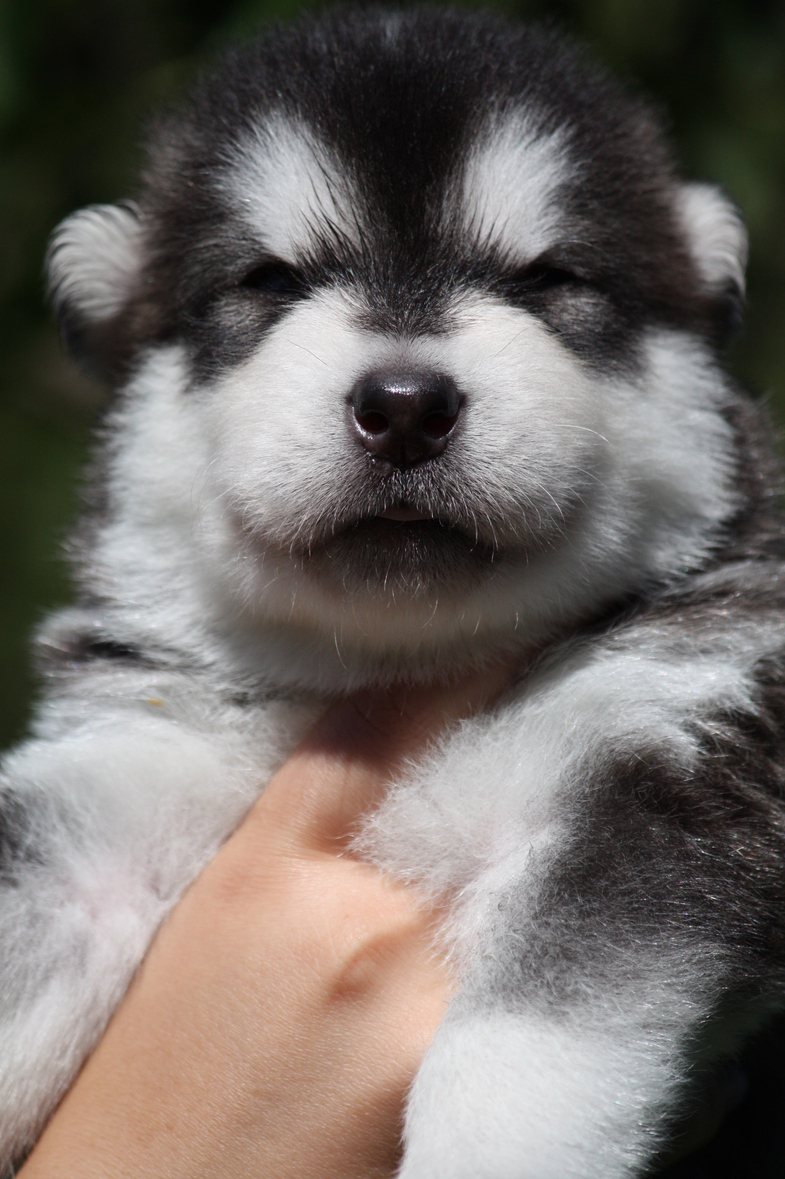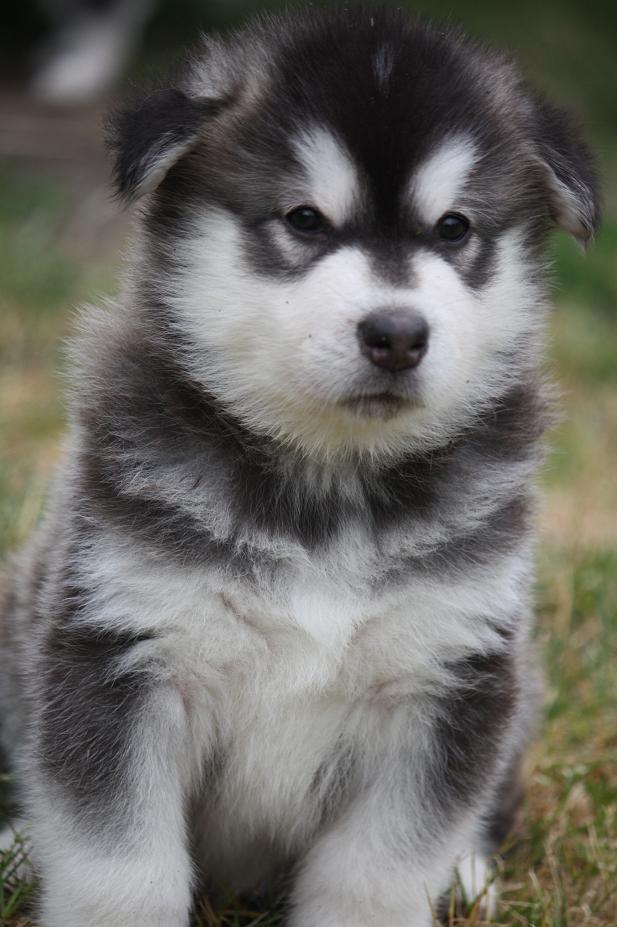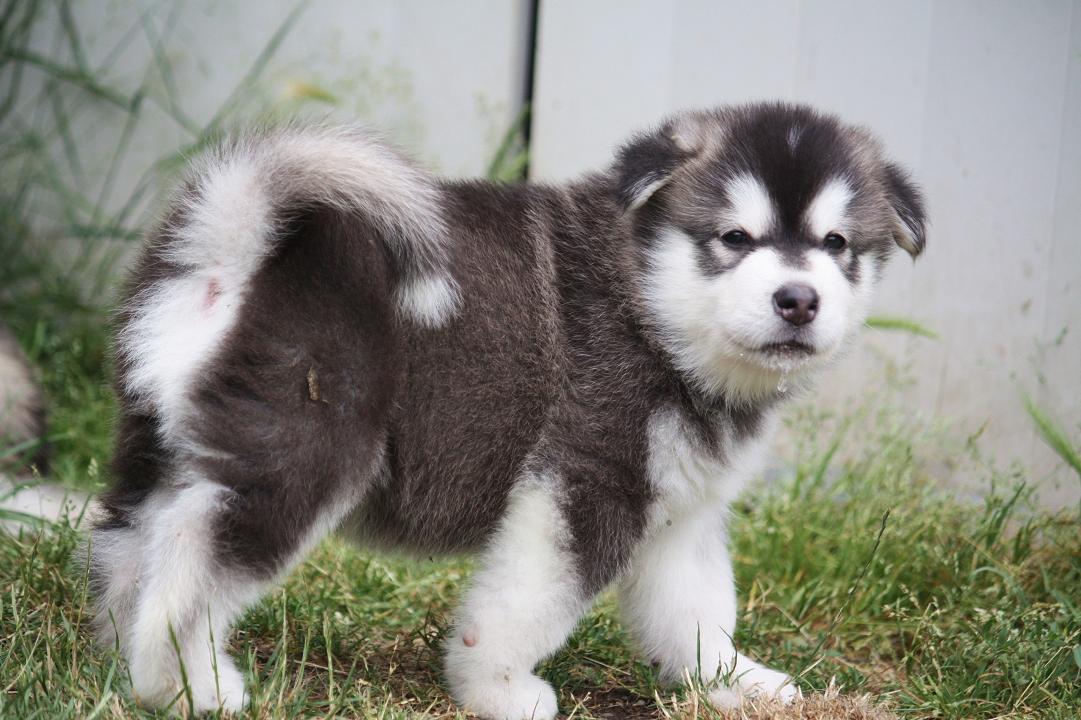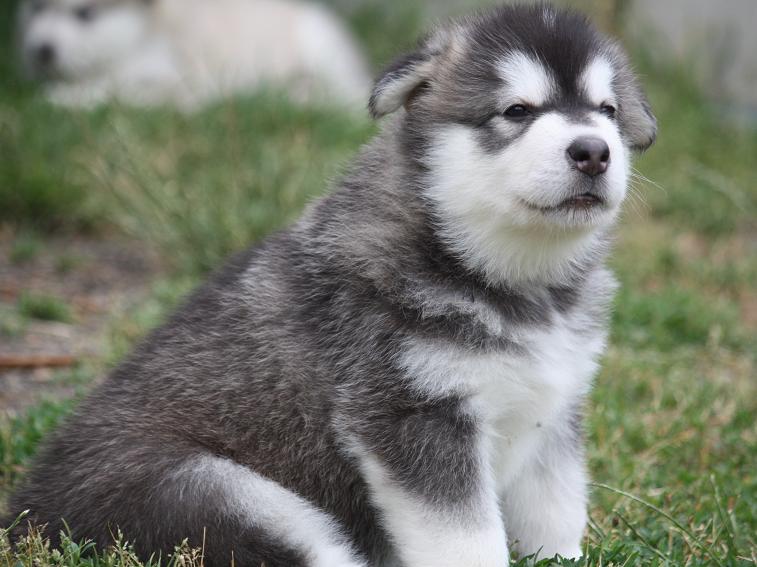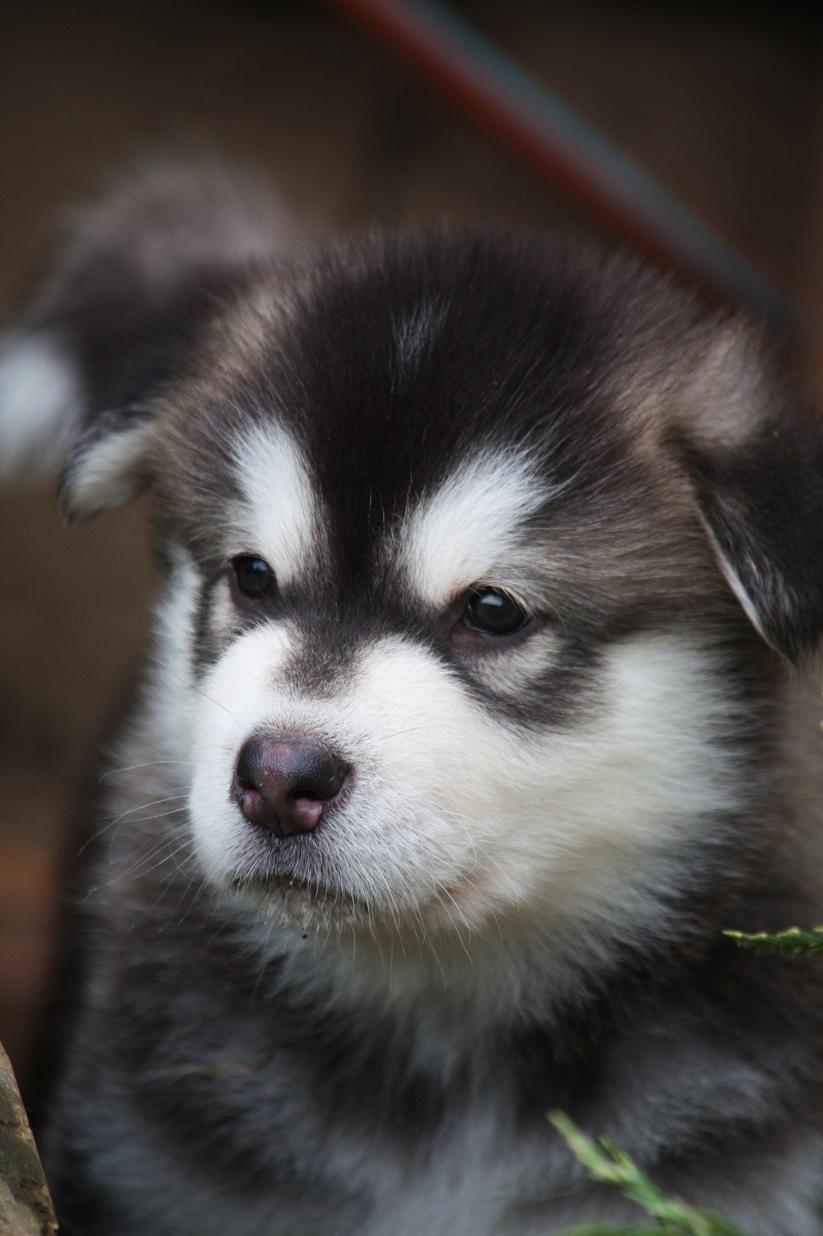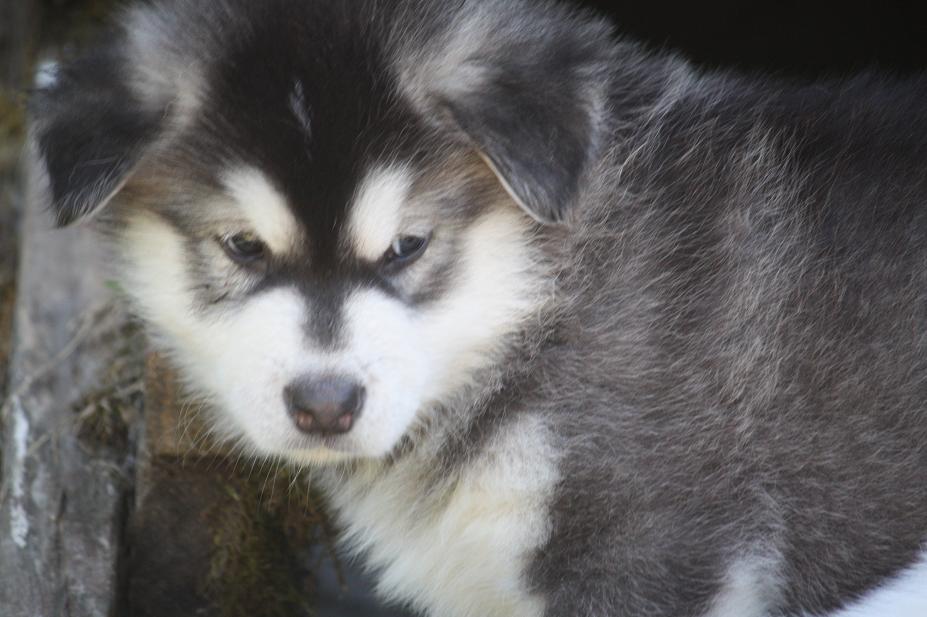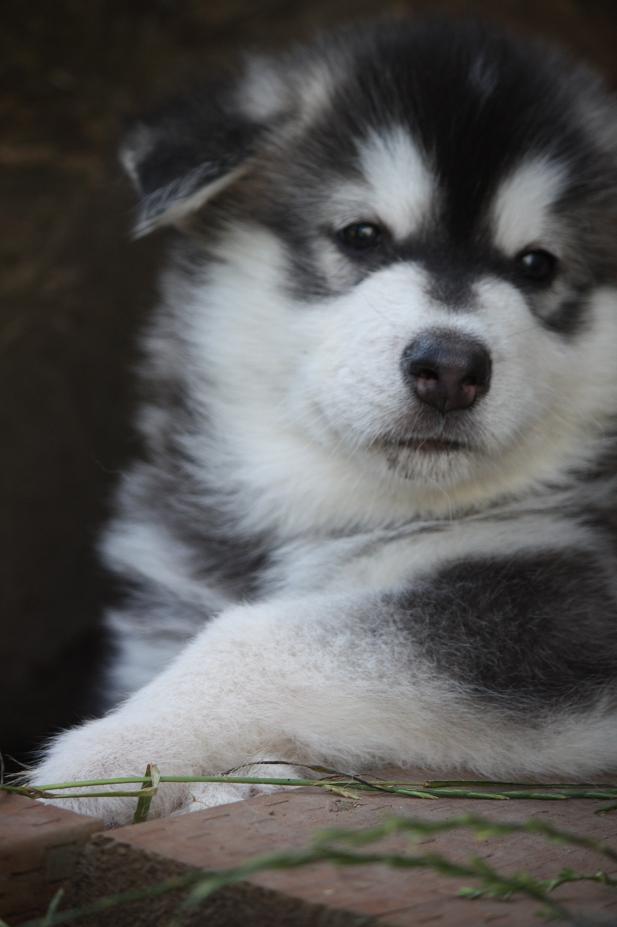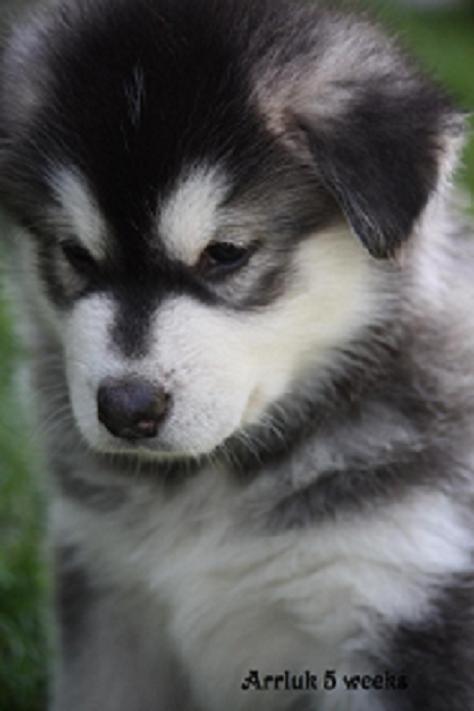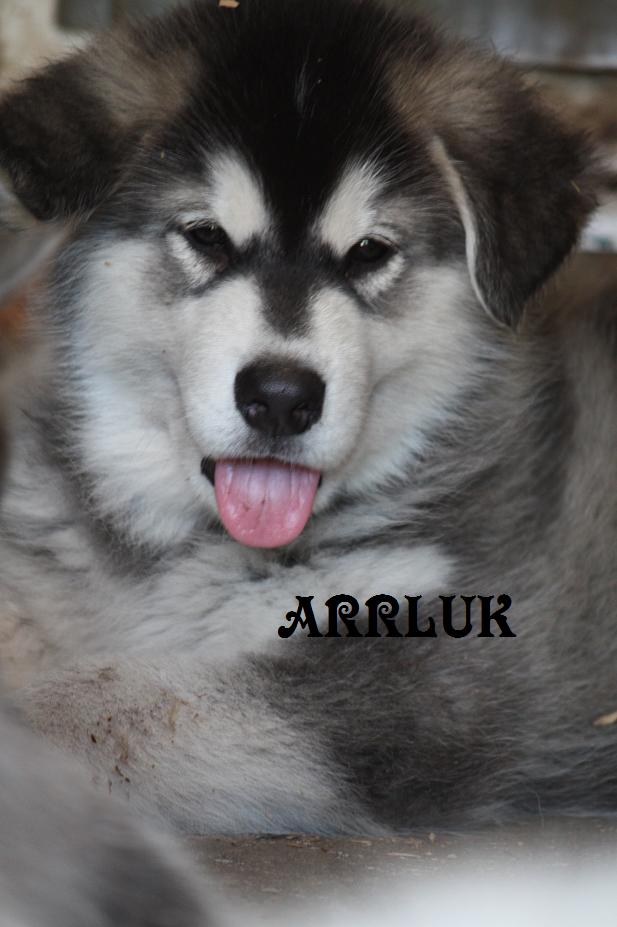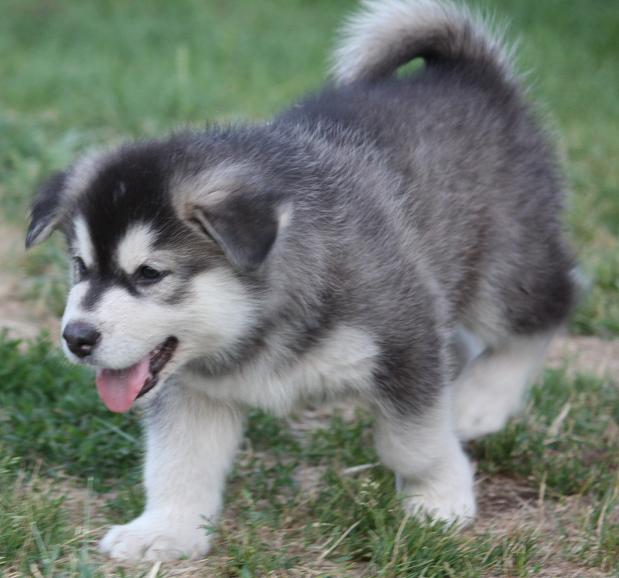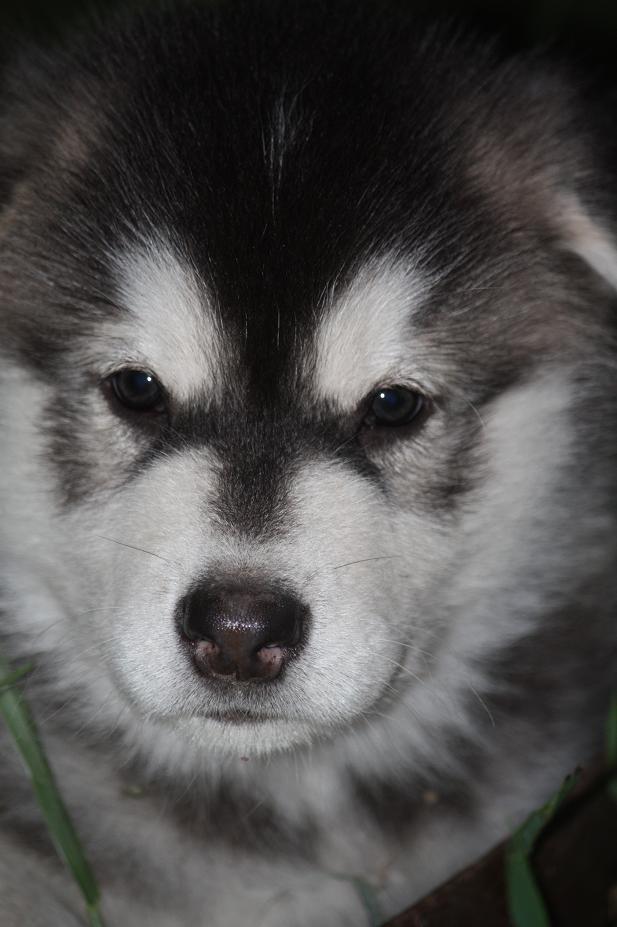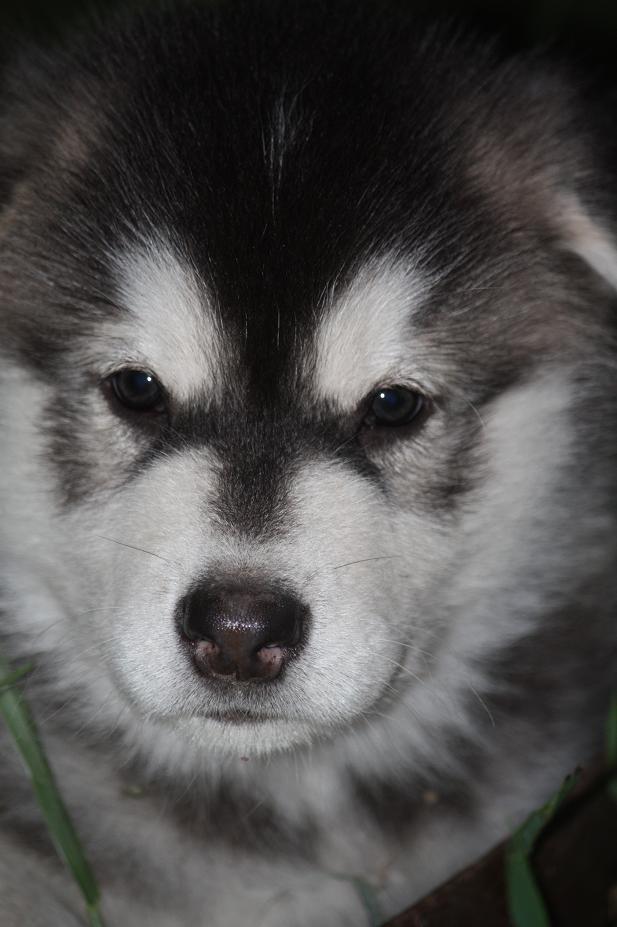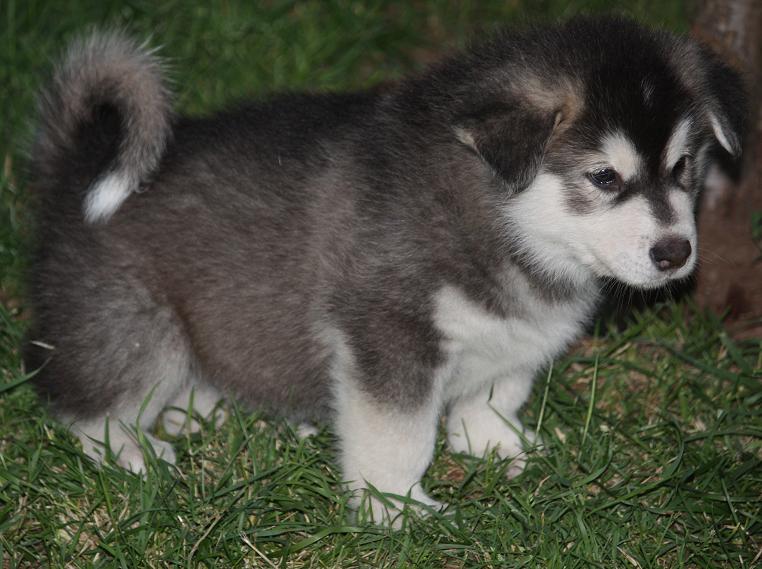 ARRLUK was born here at Windwalker and is the Son for Nemo and Blossom. His Pedigree includes some of the best Giants and Standard Malamutes Available past and Present. He is a Credit to his breed and will Learn to Cart and Pack here at Windwalker. Please keep checking back as he Grows and Learns, as we will update his page as he does. We are Very Proud him.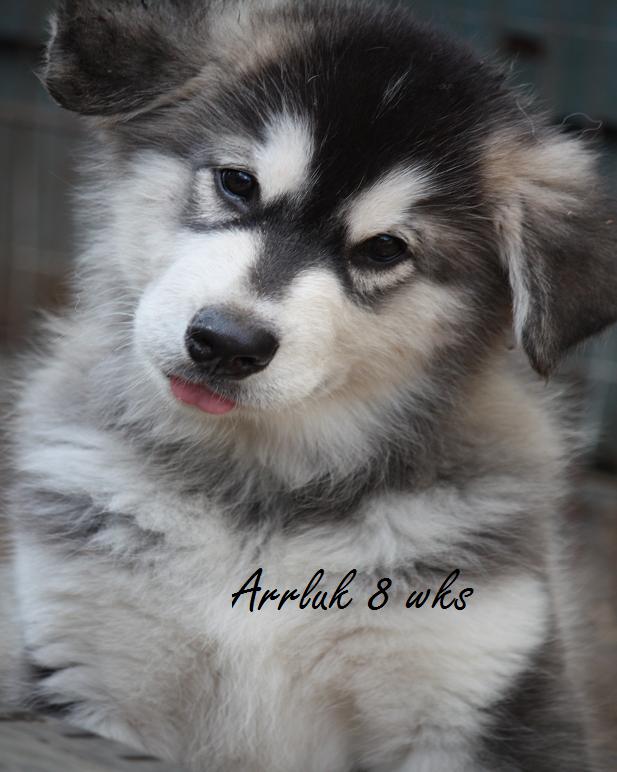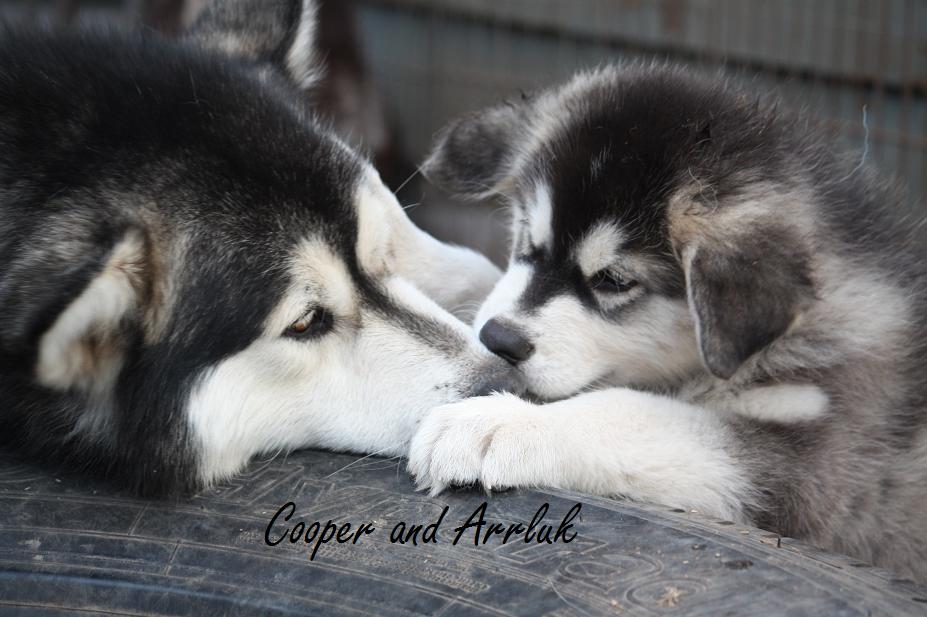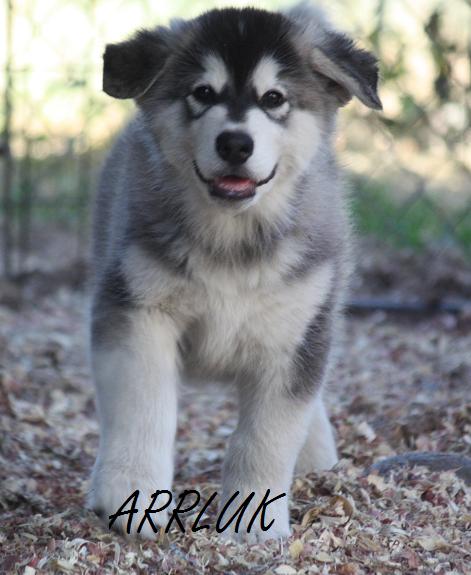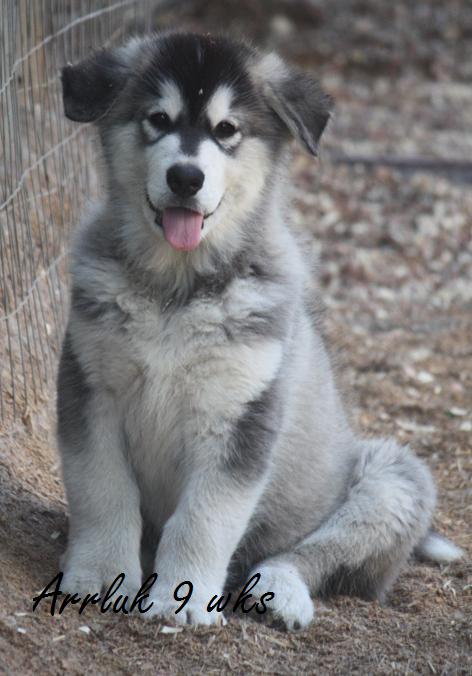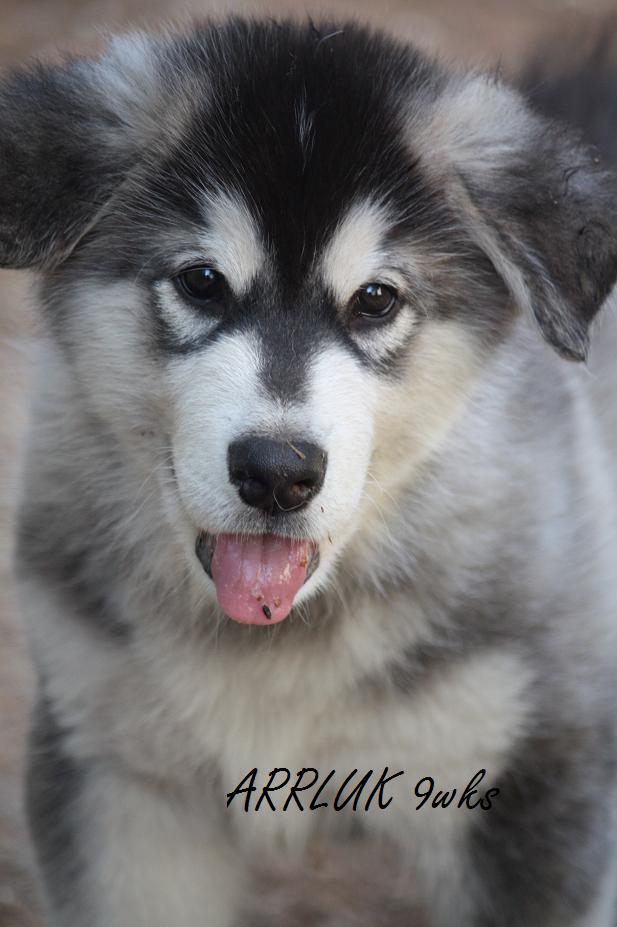 Arrluk Learning to Maneuver the Cart.

With the rigid Rails of the cart, they need to learn how to turn and Maneuver it so that it becomes second nature. Every dog has its own way of doing this and for some it is harder to learn. Arrluk is a natural.. he enjoys working and this is only the 3rd time he has pulled the cart. We are very Proud of him.
The Video takes a while to open, so please be patient as it loads. Thank you for Watching.
Arrluk Working with his Brother Taki (Team work)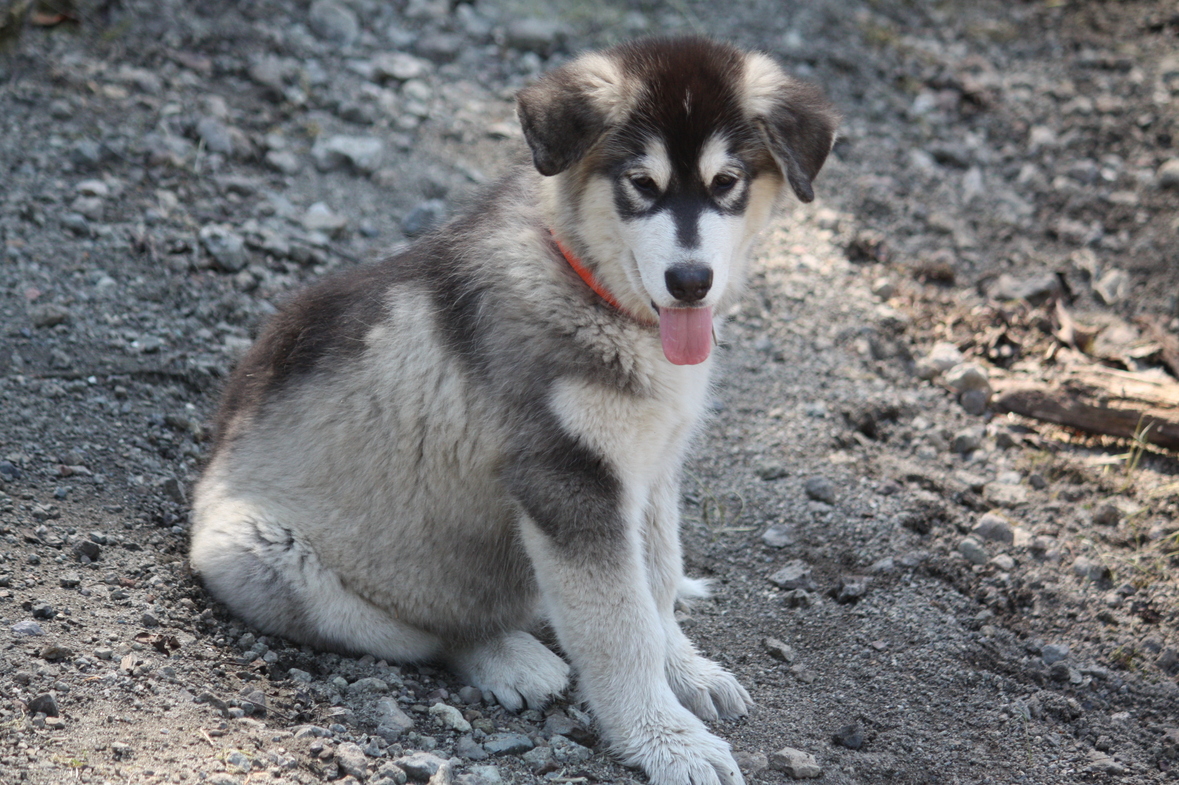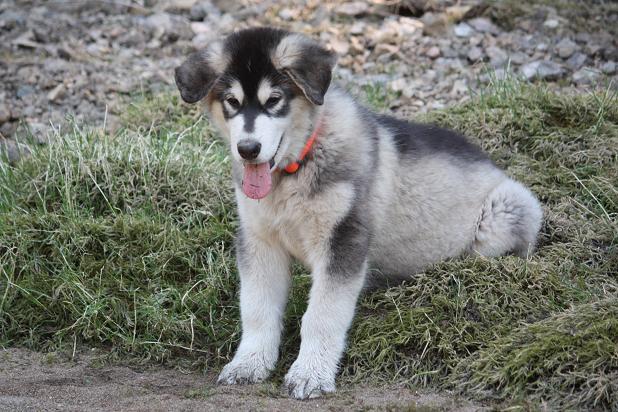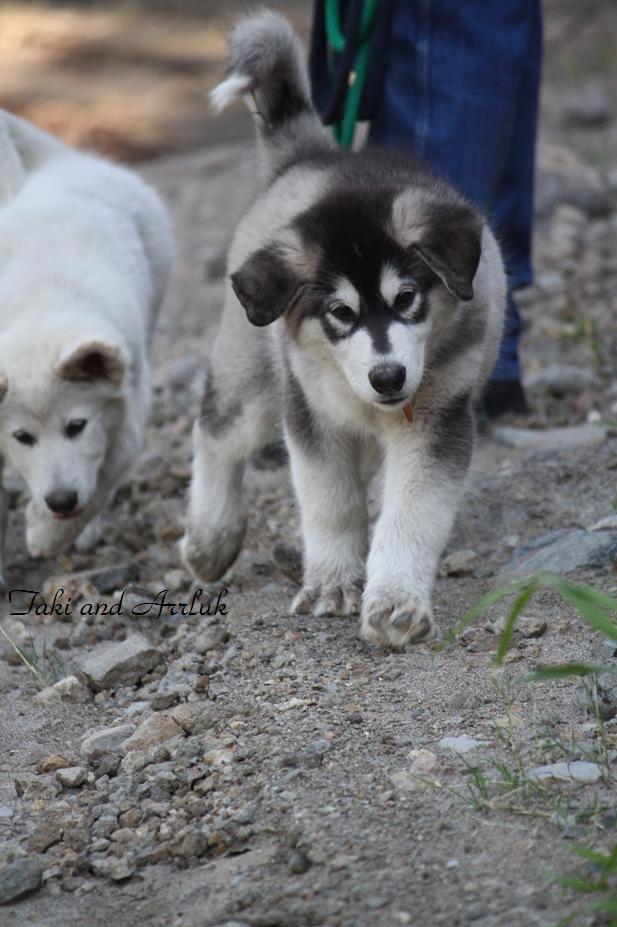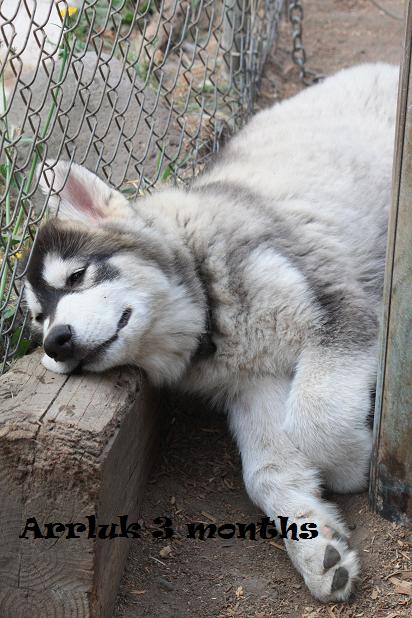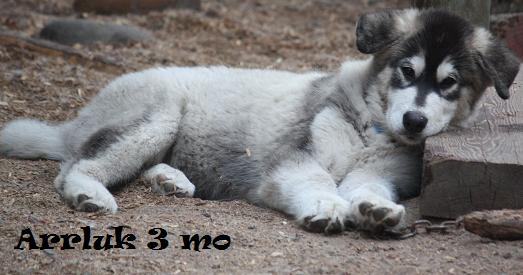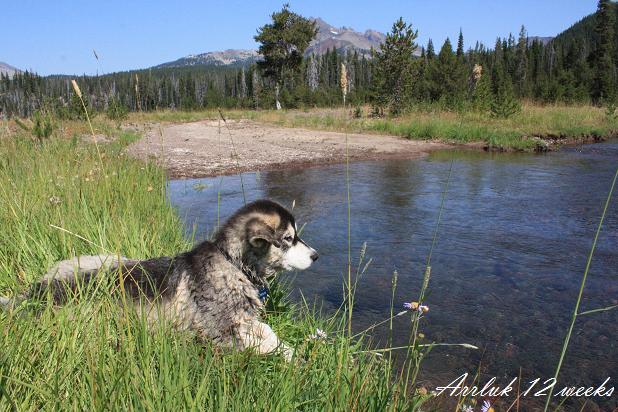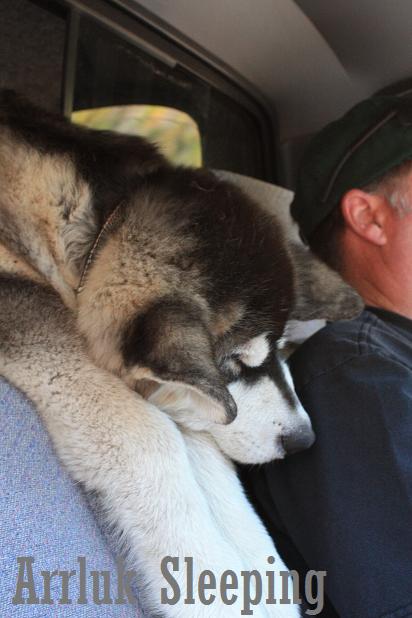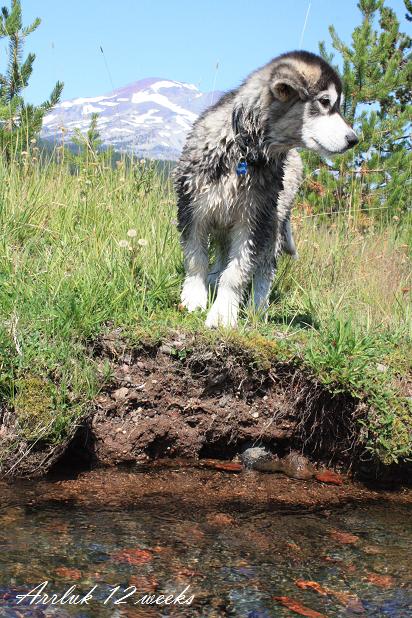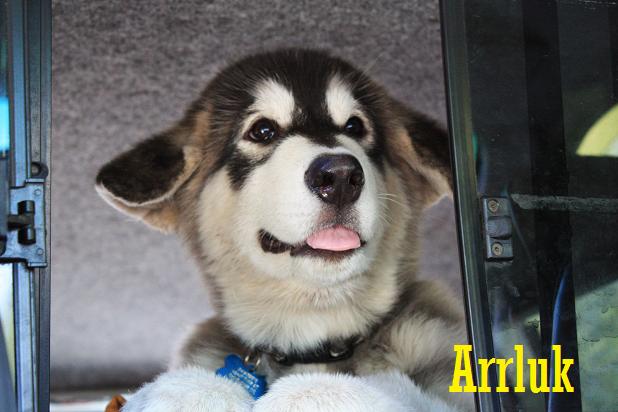 We took Arrluk and Taki to Mt.Bachelor area.
The Boys had a Great time.September 6th 2011 they were 12 wks old. Here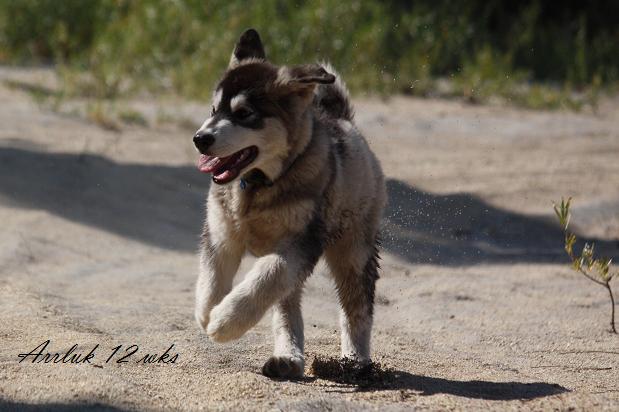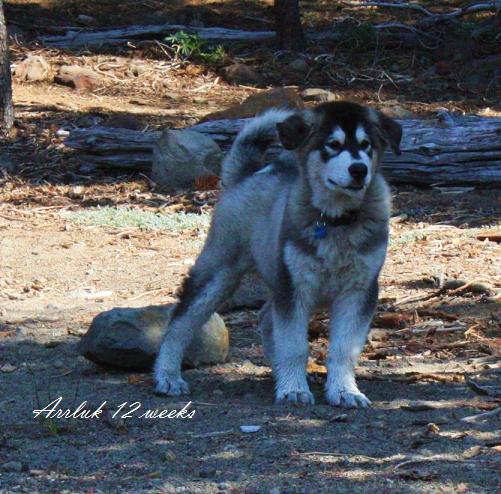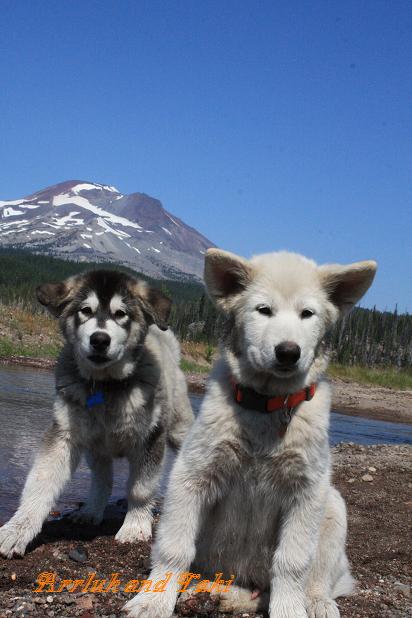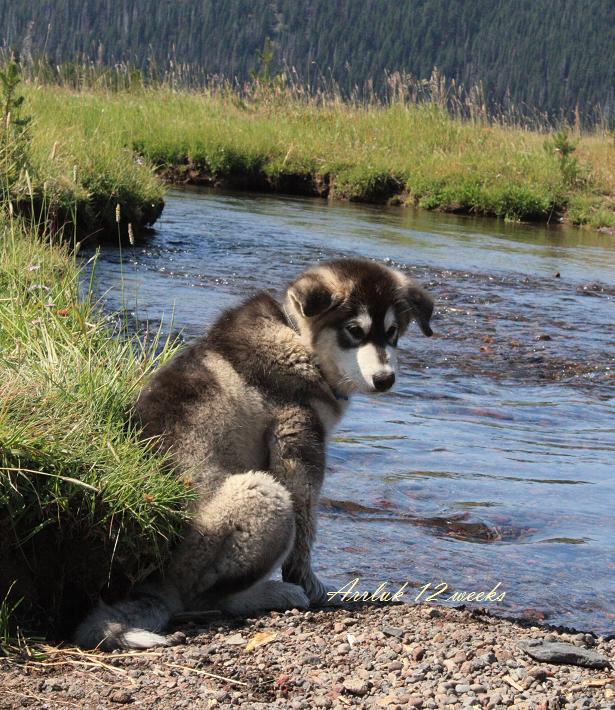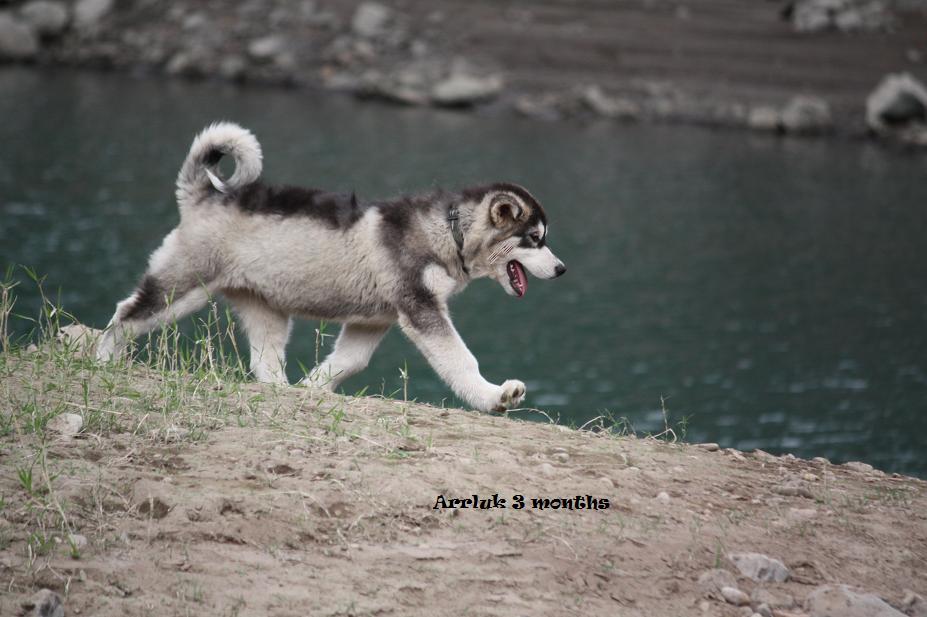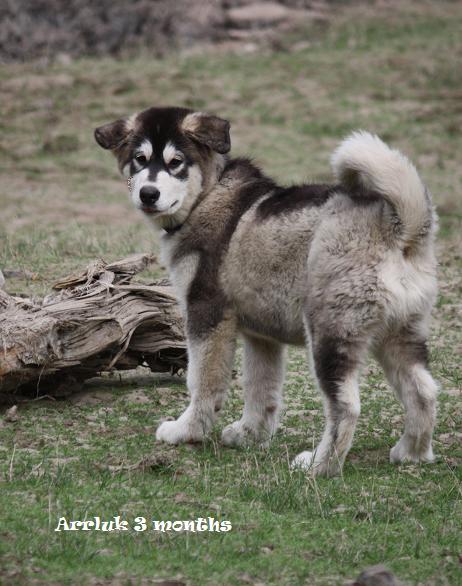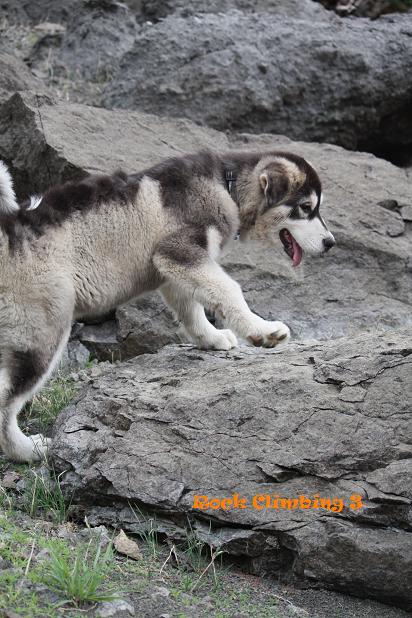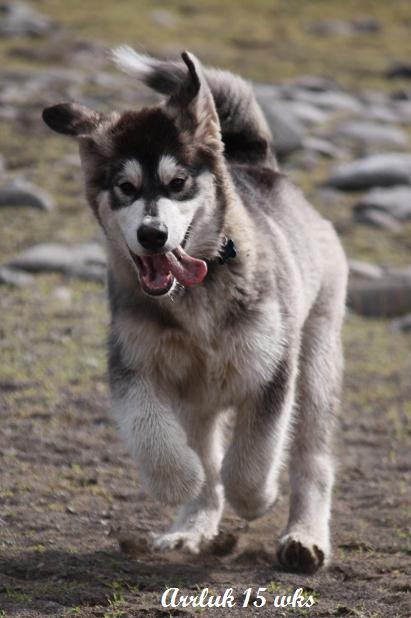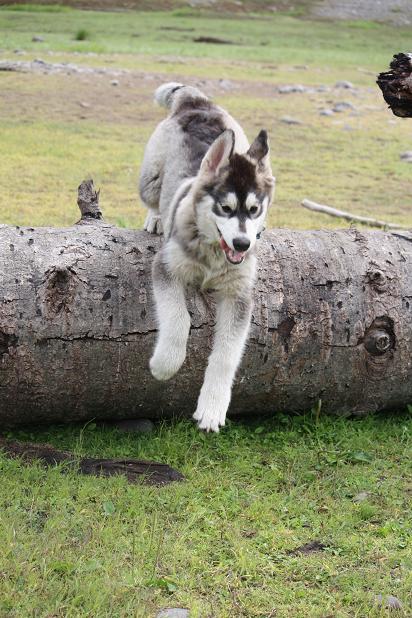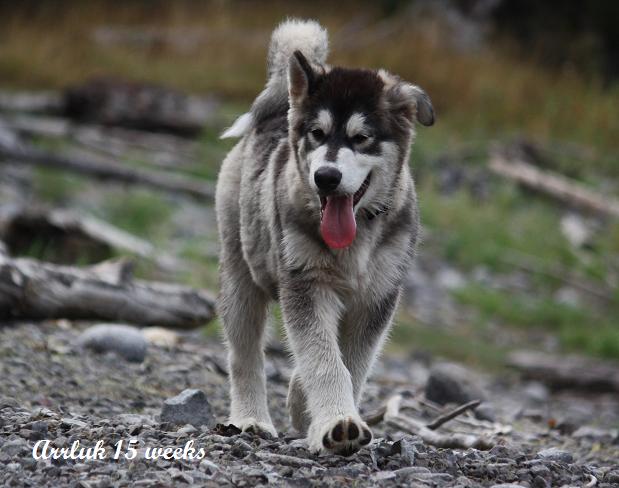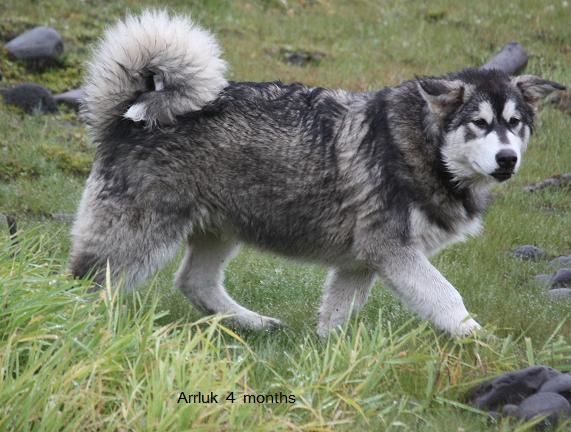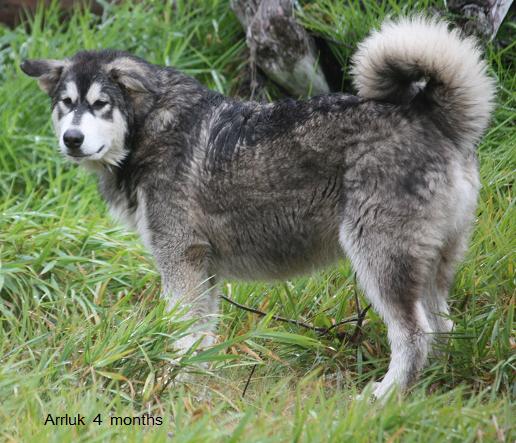 Arrluk has really Grown since the last update. His training is going wonderful and he is growing up to be a wonderful addition to our Crew.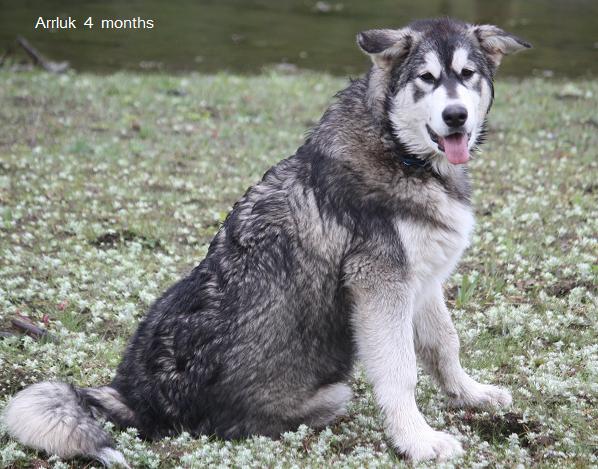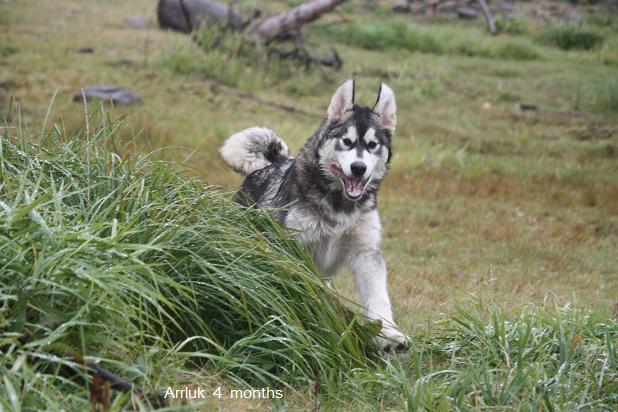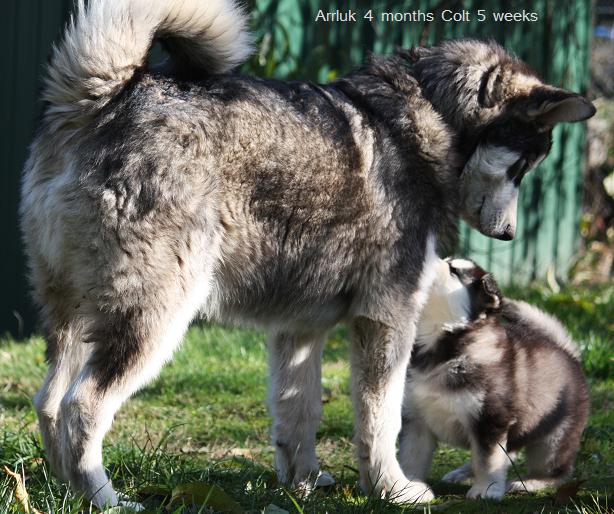 Arrluk is a BIG Boy. At just 5 months he is 90 pounds and Such a sweet Boy. He is good with the younger babies and shows such will and Ablitiy already. We are very Proud of this guy.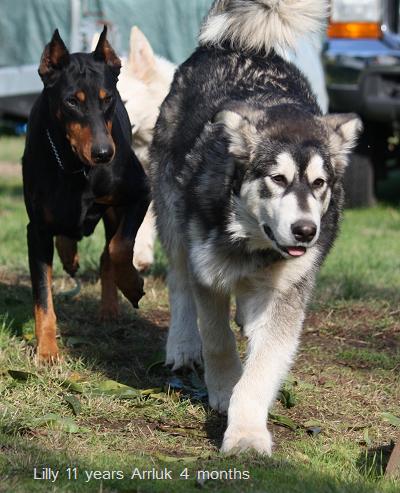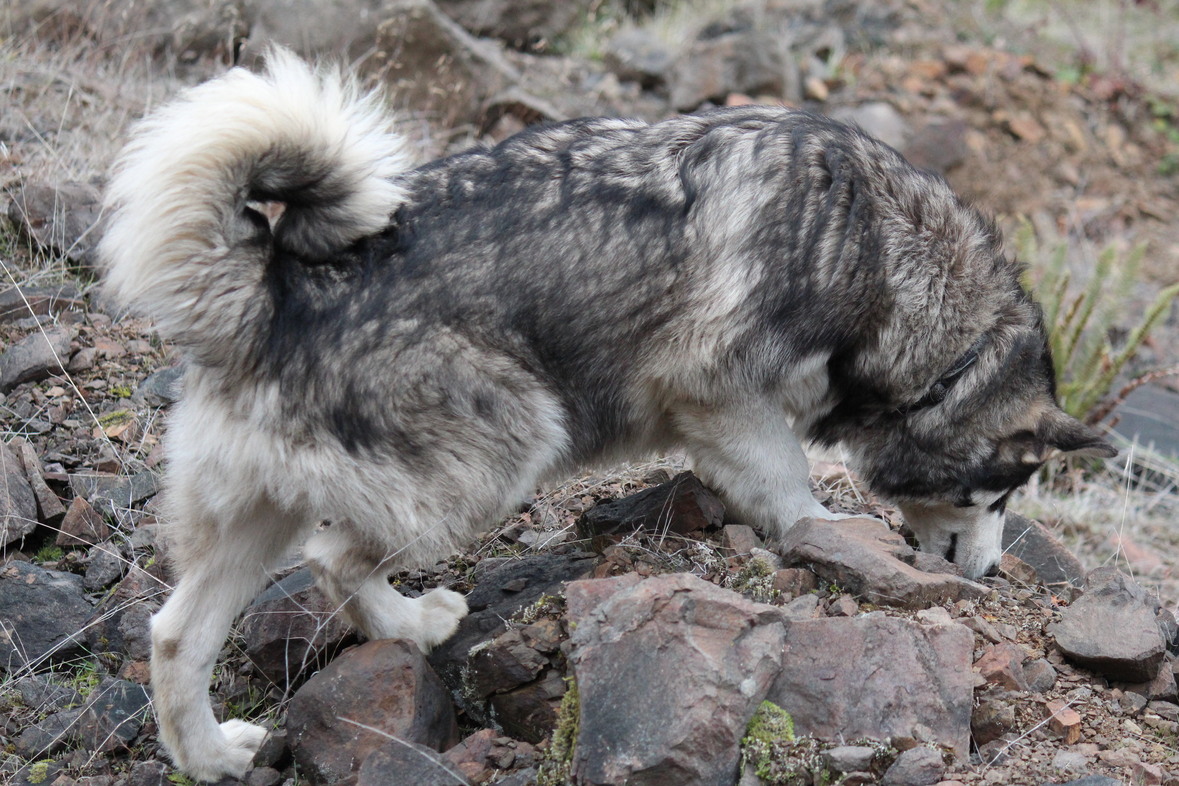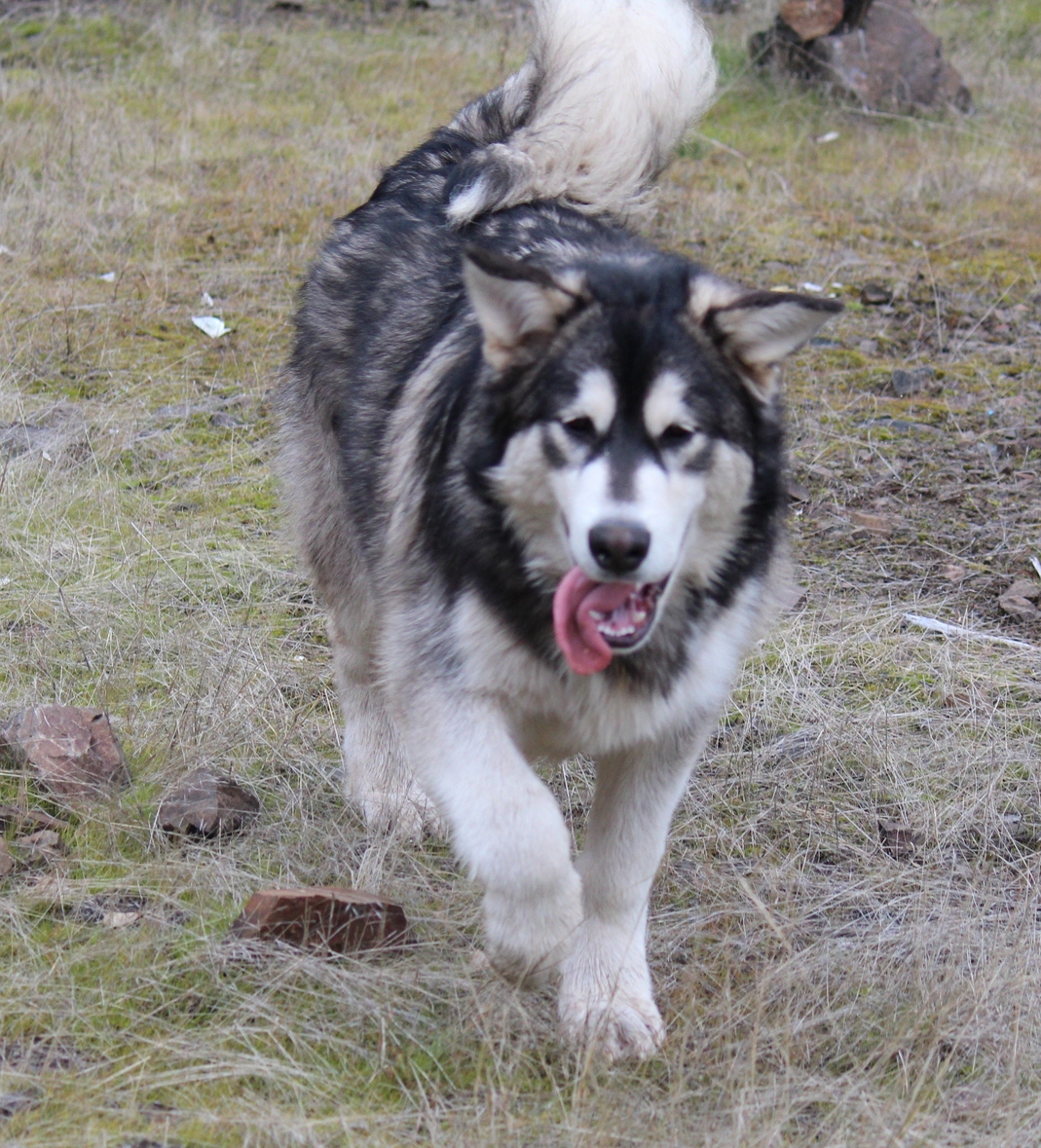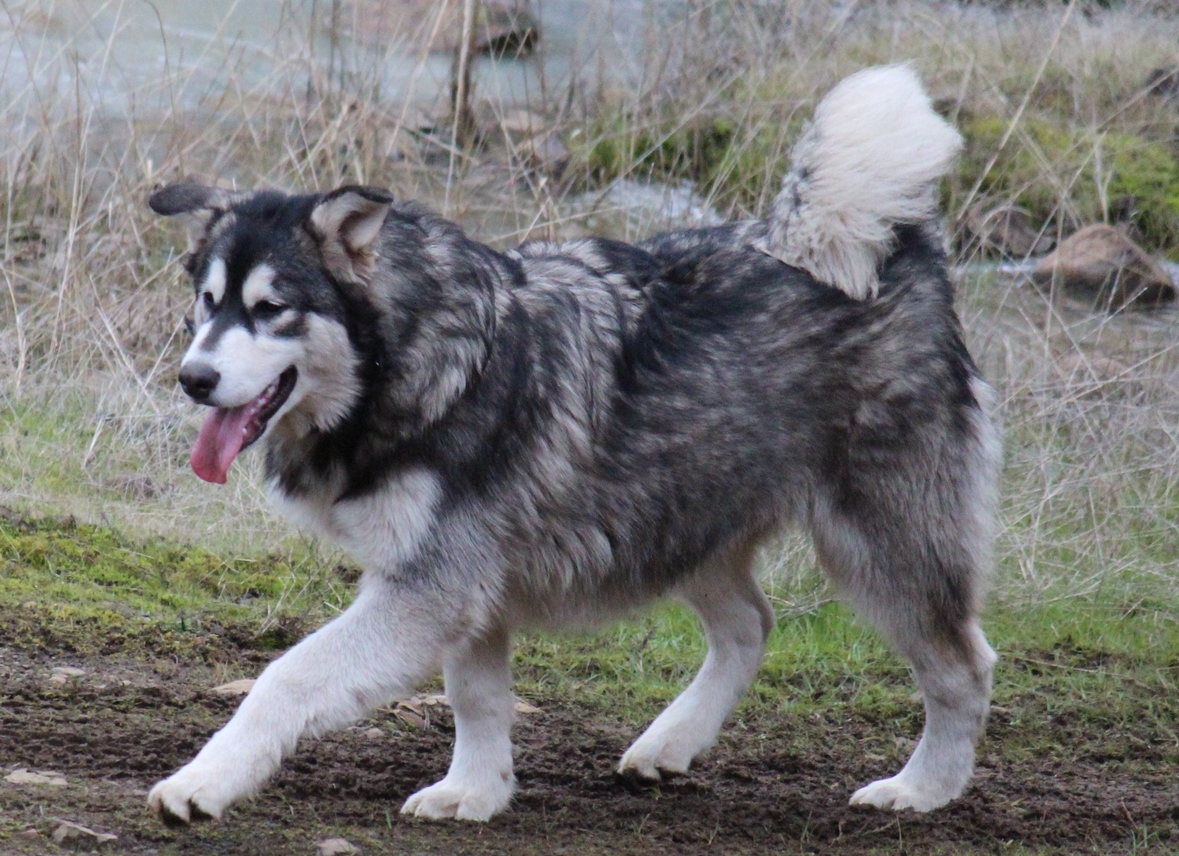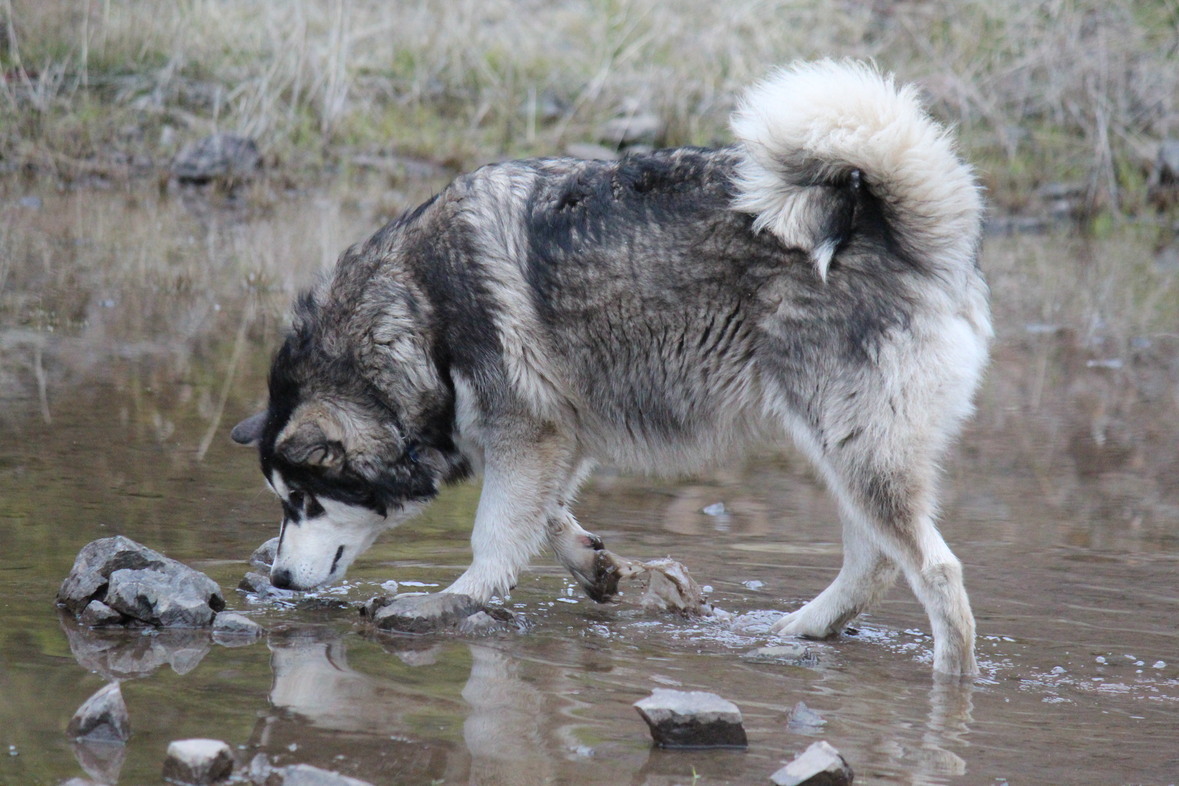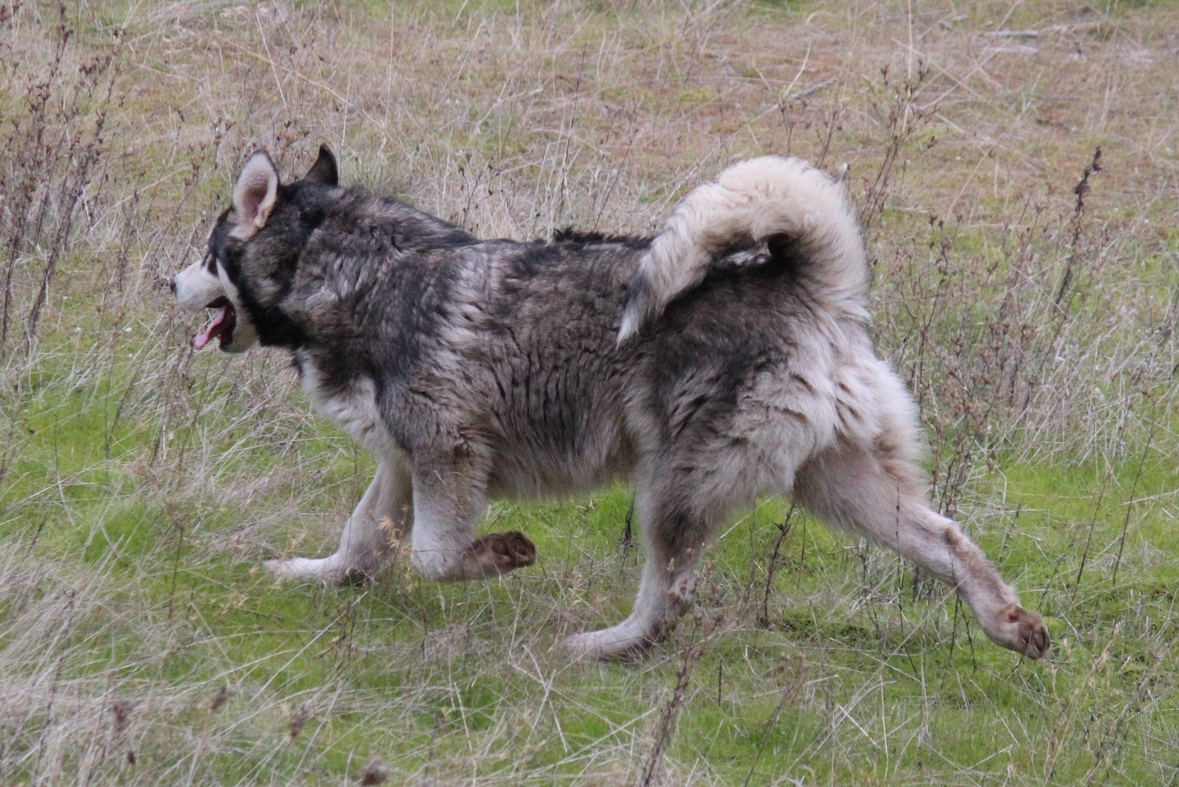 Arrluk has great Movement and Loves to Run