MALAMUTE ORIGINS
​
​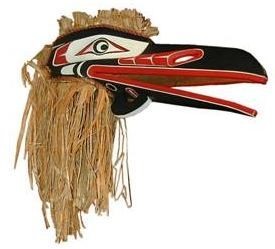 Although the origin of the Alaskan Malamute is not clearly known, it is generally considered to be a descendant of the Mahlemut dog. An ancient Inuit tribe, the Mahlemut were the native people of Norton Sound, an inlet on the northwest coast of Alaska. Mahlemut is derived from the word

Mahle

, which is the name of an Inuit tribe, and

mut

, which means village. Just like many dogs belonging to the spitz family, this breed developed in the Arctic region and was shaped by difficult climatic conditions. Originally, the dogs functioned as partners when hunting for polar bears, seals, and other big game. Because the Alaskan Malamute was strong, large and fast, it could easily perform the task that would require many small dogs, such as carrying the large carcases back to the master's home. The Malamute became so intertwined with people's lives, that it soon was regarded as a member of the family, no longer treated as a mere pet. In the 1700s, foreign explorers of Alaska -- many who came during the gold rush of the late 19th century -- were genuinely impressed with the large dogs and the owners' affection for them. They entertained themselves by staging races and weight-pulling contests among the dogs. The native Alaskan Malamutes were eventually crossbred with each other and with the dogs brought by settlers, in order to create good racers or to provide the large number of dogs required for gold searching activities. This posed a threat to the purity of Malamute breed. A dog-racing enthusiast in New England, however, obtained viable specimens of the breed in the 1920s, and began to develop the native Malamute. As the breed garnered fame, it was used in various means. In 1933, for example, some Malamutes were selected to aid Adm. Richard Byrd with his Antarctic expedition. The Malamute was again used in the Second World War, to act as a pack animal, freight hauler, and search-and-rescue dog.