.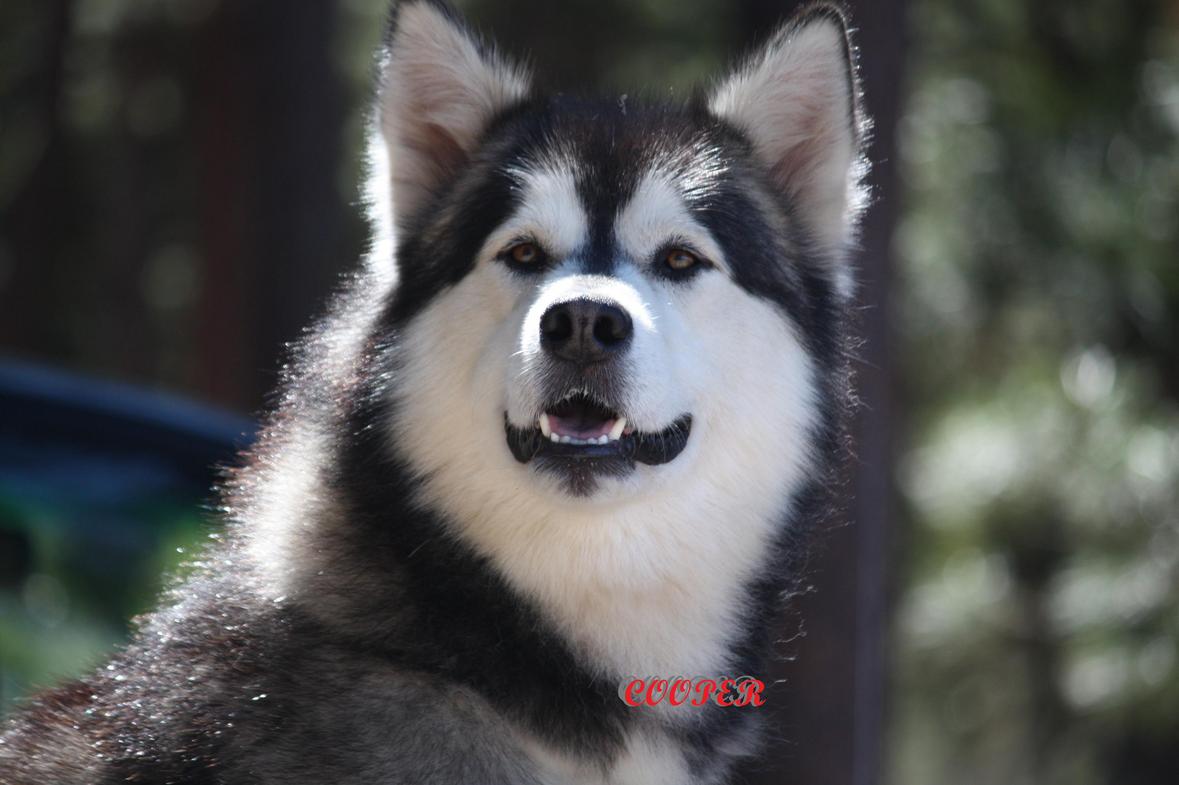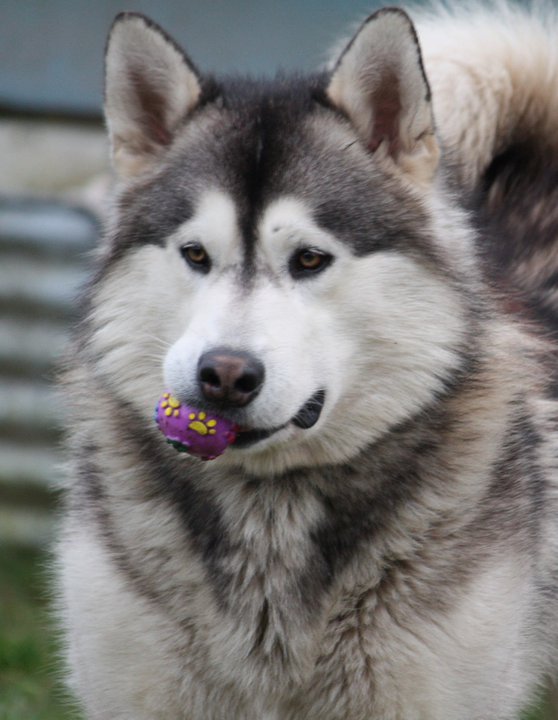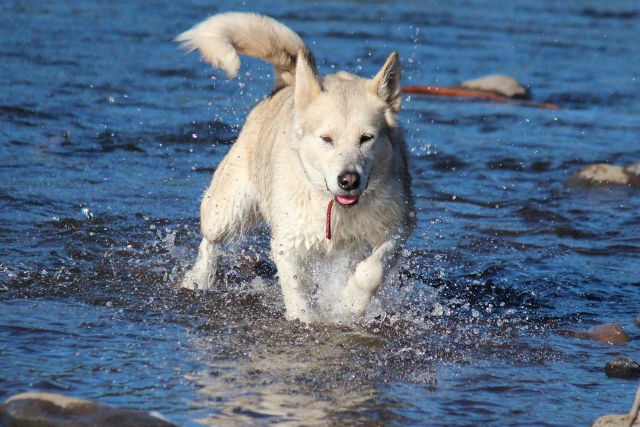 Alaskan Malamutes are not just dogs,they are a way of life. Power on 4 legs with Heart to Match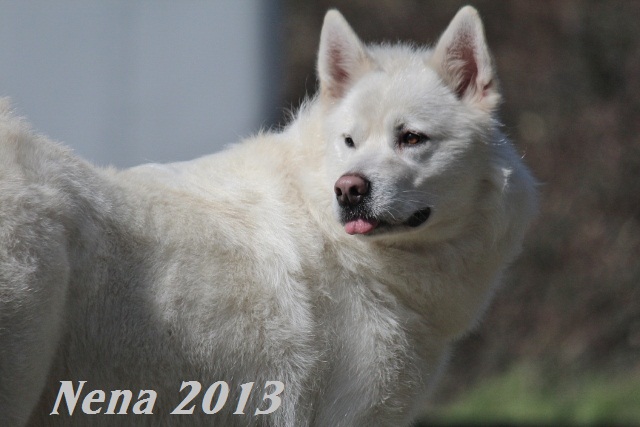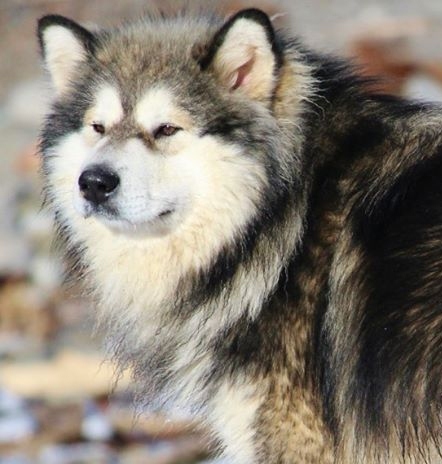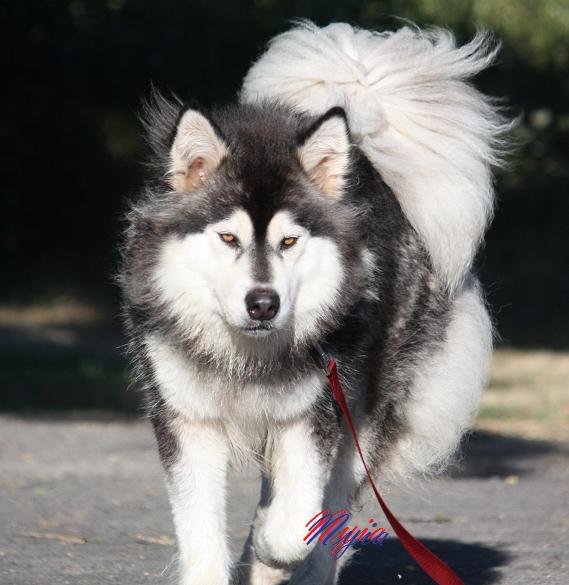 Cooper is our lead dog, when we cart or sled. He is very confident and kind. The position of the lead dog is to be the mushers eyes and ears for the team. The other dogs wait for word from the lead for direction, and pace. Cooper is very intelligent and is a wonderful Athlete. He is the sire of some incredible dogs, who are not only here with us here at Windwalker, but also at a couple of other Kennels whom have good breeding standards ​and match our idea's for where the malamute of today is heading. We are very proud of this boy and his abilities.
Nemo is one of our Wheel dogs. The position of a wheel dog is very Important, they are the dogs closest to the sled and are the back bone of the team. Nemo is Both Strong and intelligent. He is the sire of 3 of our dogs here at Windwalker and he and 2 of our girls have given us some wonderful Athletes. Nemo is kind with family, but is not to keen on someone he has never met. He stands his ground to meet strangers, but is a bit more reserved in nature. Nemo is Beautiful and has that large bone frame that stands out when you meet him.
Taki is one of our babies, he is very smart and Loves to pull. Taki's personality is very kind and gentle. He love people and about anyone he meets. He has very dark eyes that look right through you when he watches you. Taki loves to run and is Very good with the younger dogs and our puppies, he is a puppy trainer for us. Taki is pure white and very handsome.
Laku is one of our babies and was born right here at Windwalker. He has everything we are breeding for. He has good size and his structure is amazing. Laku is very kind and loves everyone he meets. He will try to get you to let him say Hi before he will get on with business. He is a hard worker and can swim like a fish. We have been training him for water work, which includes using him to be able to save someone who cant swim. Laku loves to chase and retrieve rocks, we don't know why he does it, just that he Loves doing it, Laku will do about anything for a rock. He has many friends on face book and loves to Pose for the camera. He is my hiking buddy and is very devoted to his Mom. In 2014 Laku will sire his first litter for us, and we are looking forward to that very much.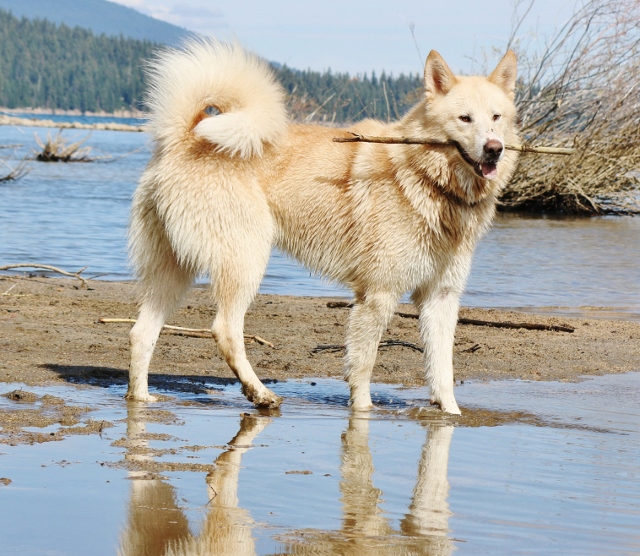 Cruiser is a happy go lucky boy, who loves to Hike. Cruise has a long thick coat and is standard in size. Cruise has been trained to pull cart and normally pulls in team position. He has sired some beautiful puppies for us with beauty and brains.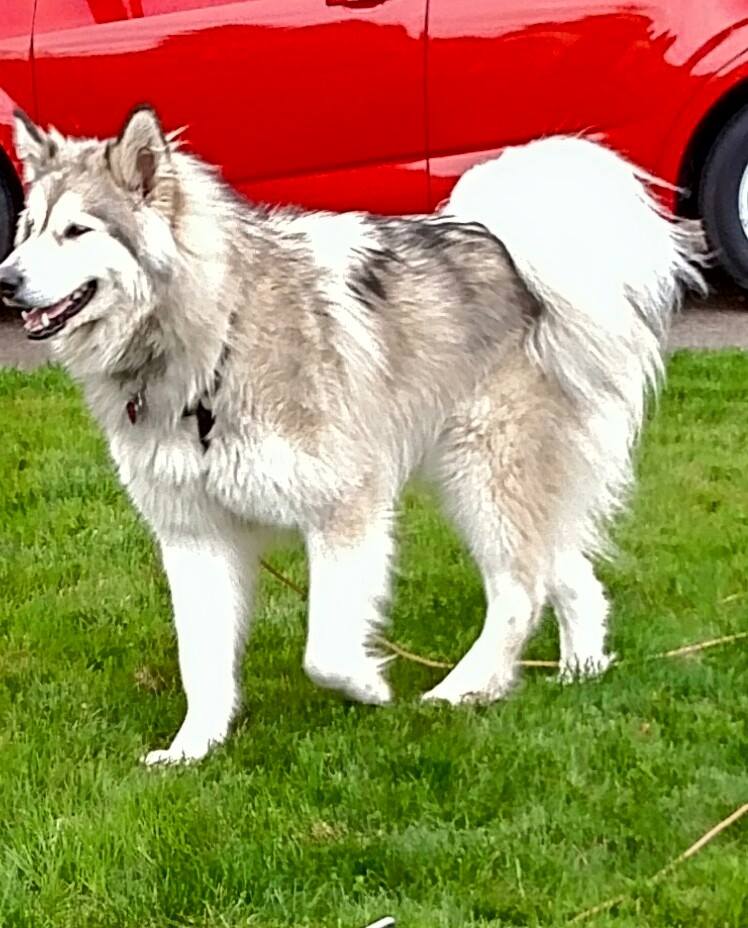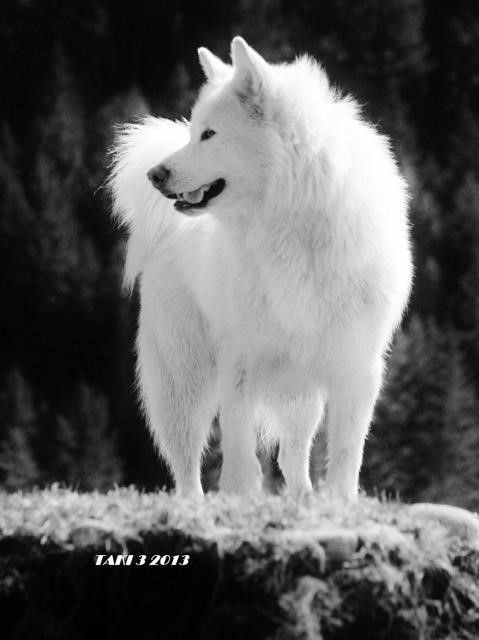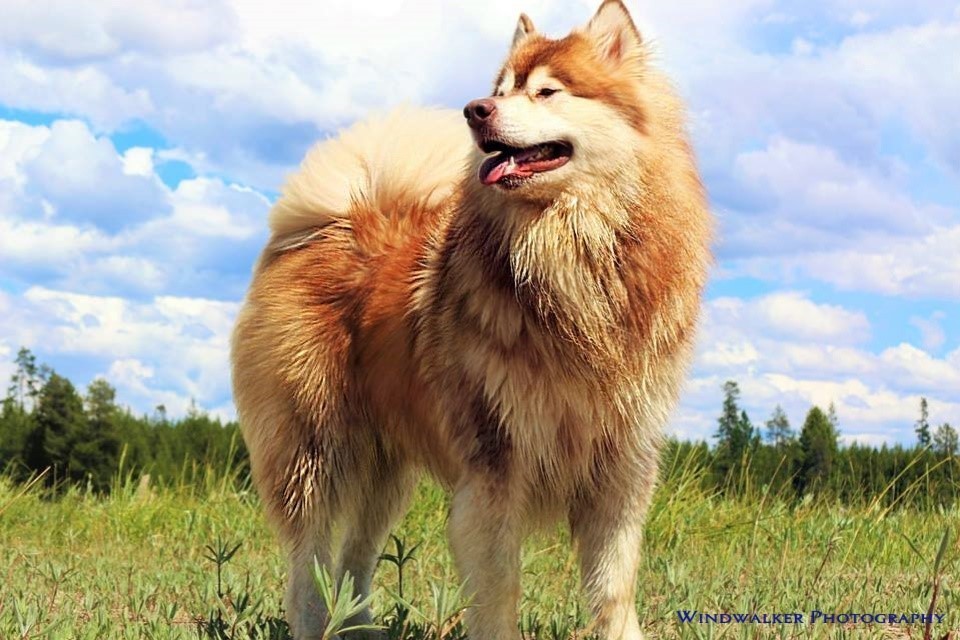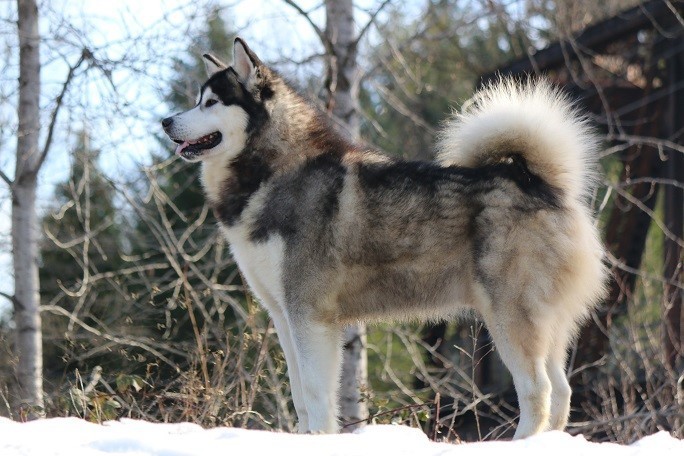 Sunny is 3rd Generation for us- his sire is Laku and mother is Rosey
KURUK is 3rd Generation for us- his Sire is Cooper and mother is NENA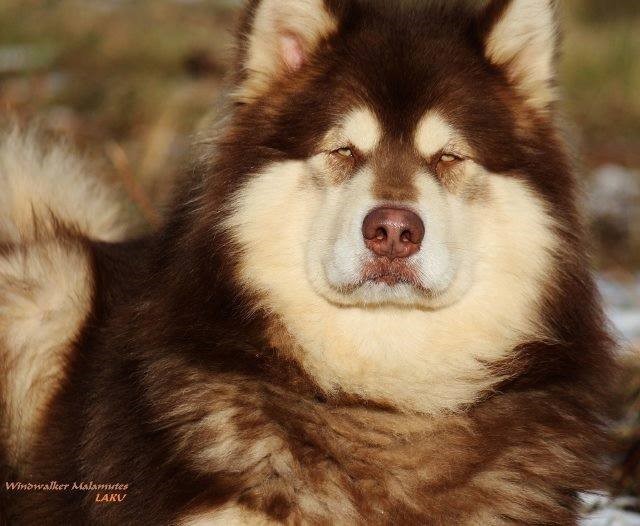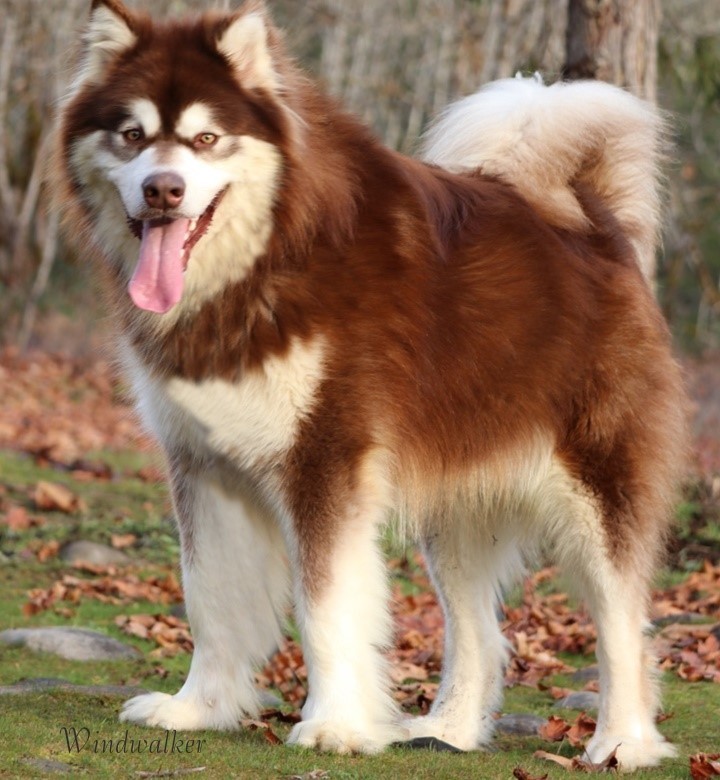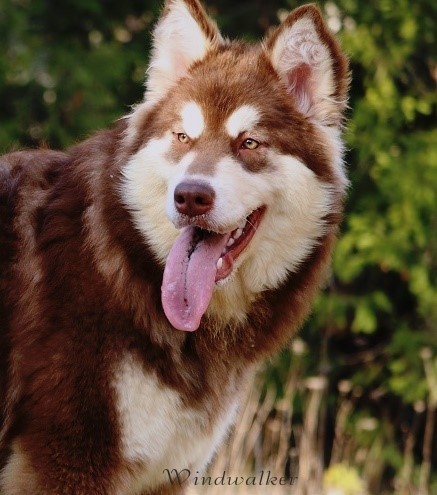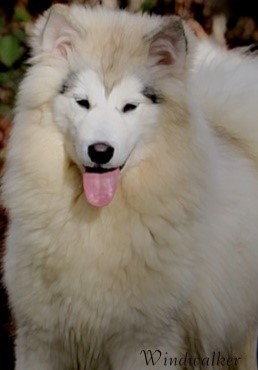 4th generation Nena is her Mother and Thor is her sire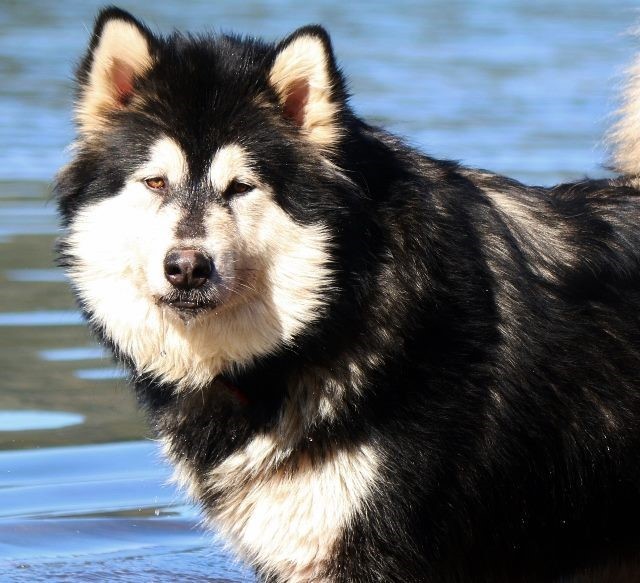 LEX will have one more litter in fall of 2020 and she will retire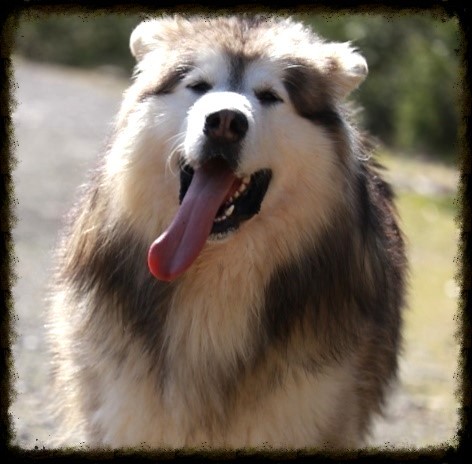 Hobbsy as he is affectionately referred to
is 154 pounds and just turned 2​
We Lost our beautiful Cooper 7/2018
He will always be Missed. Coop was our foundation sire and Companion​